Letters to the Editor: Oct. 8, 2021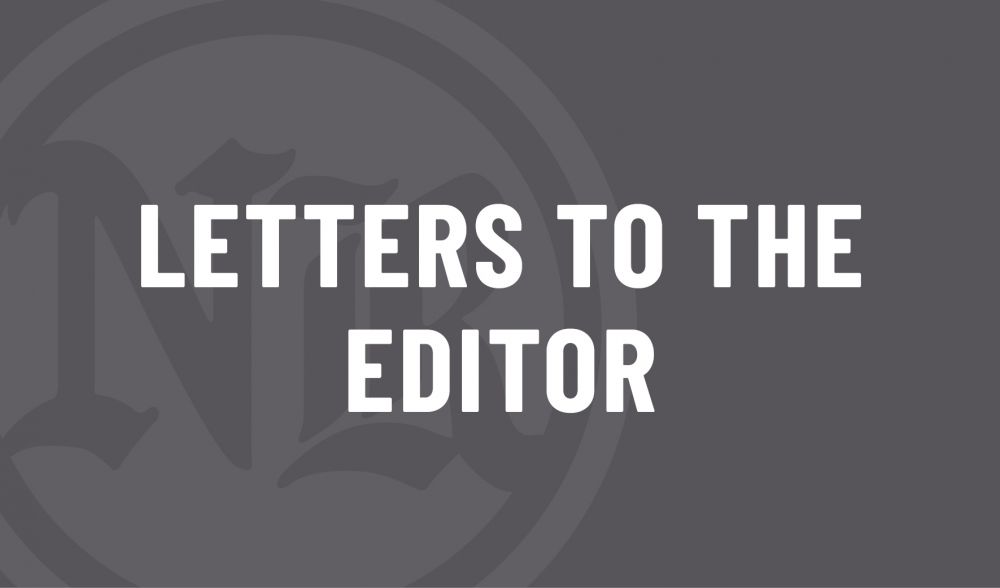 Women on march
Last Saturday, I walked with men, women and children in McMinnville's Women's March to protest the recently enacted Texas abortion law.
The law bans abortions after six weeks, does not exempt cases of rape or incest, and is considered the most restrictive in the country. McMinnville joined more than 650 other communities in marching to protest the new law and defend women's right to govern their own bodies.
While driving to the march, I realized I have been protesting since 1965, when my parents took us to Washington, D.C., to register opposition to the Vietnam War. That protest, considered the largest in American history, worked as the voice of America in ending our involvement.
So why does the war on women still persist 56 years later? Why are women still fighting to govern their own bodies? Why are men still trying to control their reproductive rights through legislation, fear and intimidation?
During Saturday's protest, a guy in a large black pickup sped up and screeched around a corner as we waited for a light on Baker Street, then veered at us menacingly before pulling back into his lane. I was walking with a mother, her young daughter and her daughter's friend.
His reckless driving was deliberate. It could have caused grave damage.
Women are fed up with being the collateral damage of men's irrational laws, fear and anger. We will continue to march, protest and fight for the right to govern our own bodies, despite, or as a result of, the repressive '50s climate we live in.
In fact, we are just warming up. So the Abbotts and Kavanaughs of the country had better wake up and listen up:
You've waged war on us for far too long. Do not underestimate the strength of determined, mobilized women.
Liz Hodgins
Sheridan

No fault found
I believe the effort to remove Yamhill County Commissioner Lindsay Berschauer from office with the weapon of recall is wrong. I reviewed the local recall petition on file at the County Clerk's Office and met Commissioner Berschauer for the first time several weeks ago. We discussed the circumstances behind the signature gathering, and I concluded the following: First, Commissioner Berschauer is charged with ending development of the Yamhelas Westsider Trail.
She did furnish the second vote necessary to do this, as promised when she ran. The penalties involved were known at the time, and that knowledge was before the electorate. You do not use the recall weapon against an elected official for keeping promises. Then, I reviewed the 240 contribution entries on file for the Berschauer campaign. All seemed in order.
I found heavy support from the farming community, which strongly opposed the trail over its effect on farm practices. That seemed reasonable to me, as farmers stood to find benefit from not being overly regulated. The Yamhill County clerk informed me that a county commissioner race now requires a candidate to raise $50,000 to $75,000. Where is that money to come from if not from people who agree with your positions? Finally, the commissioner is charged with exposing the county to costly legal liability and triggering one hostile workforce complaint.
But no commissioner can generate legal liability alone. It takes two commissioners to do anything. That's why we have three.
The county also has a legal staff to review and inform on any action. I would expect my commissioners to fight any mandate coming to the county they believe unlawful. Don't sign the recall petition. It's a mistake.
Dennis Goecks
Former Yamhill County Commissioner, McMinnville


The rebellious right
It's interesting that many on the right label Antifa and BLM protesters as "anarchists." Perhaps those on the Yamhill County Board of Commissioners, Dundee City Council and Newberg School Board should refresh themselves on the meaning of anarchy.
Per Merriam-Webster: "a person who rebels against any authority, established order, or ruling power." So how do your recent actions on free speech, guns and mask mandates jive with this definition?
Consistency in the application of your stated principles seems to be lacking. What's sauce for the goose is sauce for the gander.
Merriam-Webster defines this, too.
Jack Kriz
Newberg


Priorities for privileged
The American Rescue Plan Act incorporates the word "rescue." So what does rescue mean?
Rescue means setting free from confinement, danger or evil. In this case, the danger is a pandemic that has killed more than 700,000 Americans, the confinement a measure to control spread of the deadly virus.
The city of McMinnville recently conducted an online survey seeking input on the use of almost $7.7 million in pandemic relief intended for recovery -- the act of gaining something lost or taken away. But some of the questions seem quite tone deaf to the underlying intent.
Take questions seeking input on upgrades to our parks, open spaces, natural areas, non-accessible playgrounds, skate parks, splash pads and downtown core.
This sounds like a menu of privileged projects designed for a utopia where everyone is already housed in a safe environment and all of our businesses are already thriving, which is clearly not the case. It does not sound like a rescue and recovery effort.
Another suggestion was analysis of infrastructure investments designed to create new jobs. But that falls under normal city efforts to promote business and growth, not any kind of rescue program. Analysis of current and future eviction victims due to expiring moratoriums would be more on point.
The only question in the survey remotely dealing with rescue and recovery is the one that starts: "The City should focus on supporting our vulnerable by?"
We have apartments in such disrepair that landlords should be prosecuted. Tenants face inhumane living conditions and outrageous rents in quarters suffering from mold, infestations, sewage and water issues, structural defects and even lack of functioning smoke detectors.
This survey suggests the city has priorities other than rescue and recovery for this windfall of cash. Its priorities appear to be parks and splash pads, which was never the intent.
Lisa McCracken
McMinnville


Filibuster must go
Every eligible citizen must be allowed to register to vote, and to cast their ballot in every election. No state has the right to gerrymander or otherwise legislate against that right, as long as a U.S. citizen meets all constitutional requirements of citizenship.
The Freedom to Vote Act sets national standards for us to safely and freely cast our ballots, ensure every vote is counted, and elect people who will deliver for us. Our senators need to deliver the Freedom to Vote Act to the American people, and to do that, they need to fix the Jim Crow filibuster which is blocking the progress of this overwhelmingly popular and urgently needed legislation.
The freedom to vote is under attack by extremist state lawmakers across the country who want to put up deliberate barriers to make it harder — especially for people of color. Congress must act now to implement national standards for federal elections.
The Freedom to Vote Act would protect our right to vote, end partisan gerrymandering, counter undemocratic and dangerous election sabotage efforts, and help eliminate the undue influence of dark money. But the filibuster has stopped debate from happening. Without the chance to debate, important issues such as this are stalled for partisan politics.
The filibuster is a loophole historically used to block civil rights legislation. The original Senate rules did not include the filibuster. It took root during the Jim Crow era, when racist Southern senators used it to delay passage of important civil rights legislation.
Our senators went to Washington to get things done for us, their constituents, and these rules prevent them from delivering.
Veronica Meidus-Heilpern
West Salem