Grizzlies take season-opener 19-8 over Guardians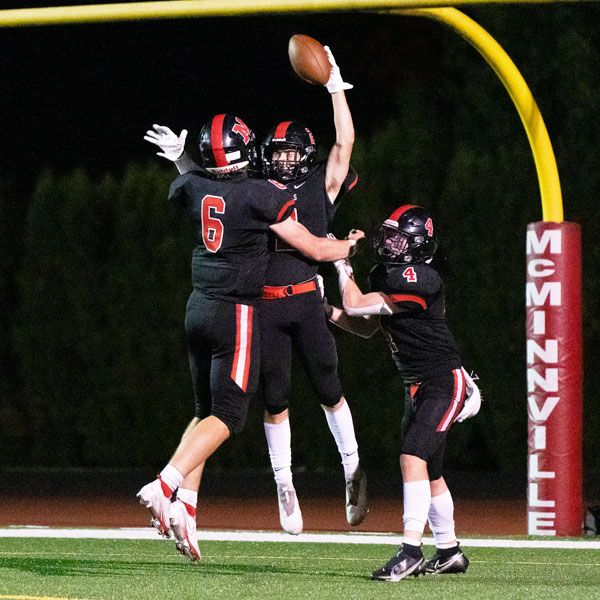 New head coach Ty Tomlin picked up his first win with the McMinnville football program tonight as the Grizzlies defeated the visiting Ida B. Wells Guardians, 19-8, at Wortman Stadium. The Grizzlies held their non-league opponents scoreless until 4:26 remained in the fourth quarter.
Senior quarterback Ky Hoskinson scored a pair of rushing touchdowns, including a six-yarder in the second period and a 34-yard sprint in the third.
Hoskinson sealed the victory with a 52-yard bomb to wide receiver Braden Woods with 1:30 left.
Woods led a Mac defense which forced four turnovers and shut down the Guardians' rushing attack. The senior cornerback tallied a pair of interceptions and recovered a fumble. Jesse Jones-Nguyen also created a turnover, falling on a fumble in the fourth period.
Mac plays at Forest Grove next Friday night at 7.
Scores from around Yamhill Valley –
Dayton 42, Clatskanie 12
Santiam Christian 20, Amity 16
Santiam 48, Willamina 12
Bandon 32, Sheridan 0