Fire engulfs West Valley ambulance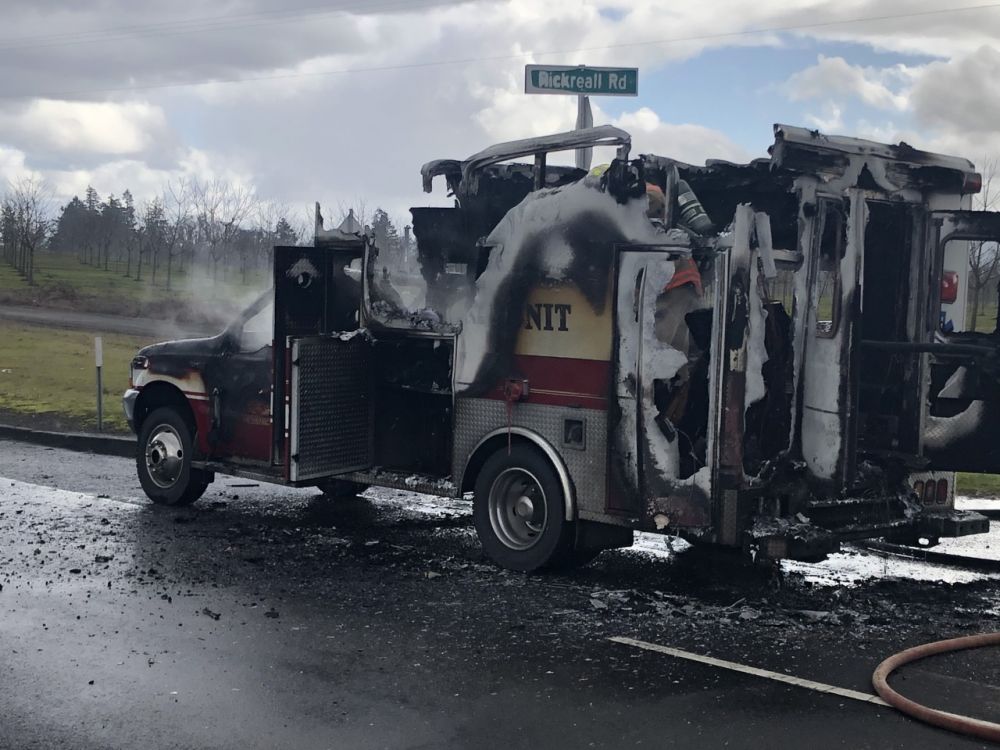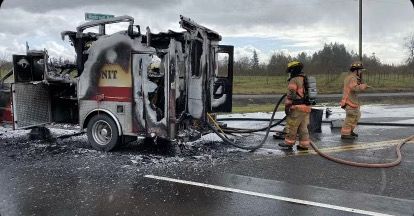 A West Valley Fire District ambulance was destroyed when a fire engulfed the vehicle Tuesday.
The unit was dispatched to a motor vehicle crash on Highway 22 at Sawtell Road, southwest of Willamina, where the ambulance was stationed at district headquarters on East Main Street.
With the ambulance transporting an adult patient eastbound to Salem Hospital for treatment, the vehicle began experiencing mechanical issues, according to district spokesperson Mariah Prescott.
The crew consisted of firefighter/paramedics McKenna Hoy, Ryan Lamberg and driver Jay Payne.
The crew pulled over and requested another ambulance to continue transporting the patient. A Dallas Fire & EMS unit arrived.
The patient was safely removed from the West Valley ambulance and some equipment was recovered before it burst into flames. The patient arrived in Salem without further incident.
She said the fire's cause has not been determined.
The district had two ambulances at its disposal prior to the incident, one stationed in Willamina and the other in Grand Ronde.
With the Willamina-based ambulance a total loss, the McMinnville Fire Department has loaned the district a temporary replacement.
The district has had a newer ambulance ordered, but it is not expected to arrive until May at the earliest, according to Prescott.