Wine & Food Classic canceled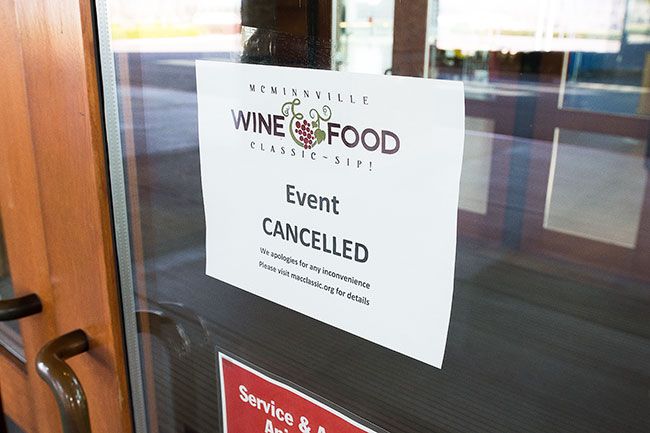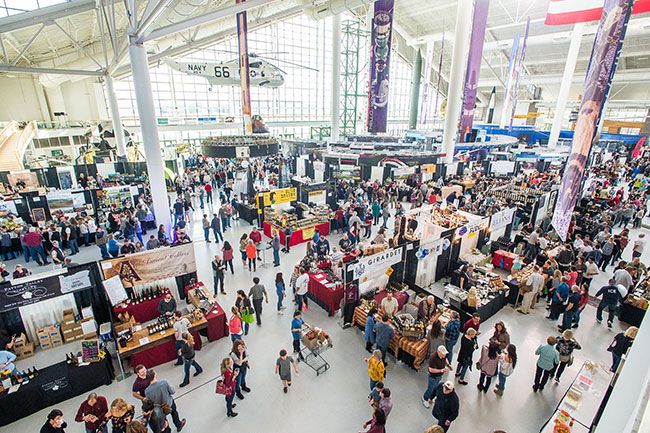 For the first time since it started in 1994, the McMinnville Wine & Food Classic has been canceled.
Organizers of the event, also known as Sip!, canceled the festival Wednesday night, less than two days before it was to start at the Evergreen Space Museum. The decision followed Gov. Kate Brown's directive canceling events drawing more than 250 people in an effort to stop the spread of coronavirus.
"Unfortunately, we had no prior notification of this announcement and there was no grace period allowed," the event's website said today.
Many people commented on the Classic's Facebook page after the cancellation was announced, most saying they were disappointed about not being able to attend this year, while others expressed concern, especially for vendors who have already prepared food.
"We're in uncharted territory, and your support is warming our hearts," organizers posted in response.
Several thousand people usually come to the Wine & Food Classic from all over the Northwest, including busloads of seniors from retirement centers in other cities.
The event is a fundraiser for St. James Catholic School that brings in 20% or more of the private school's operating funds, organizers have said.
About 170 vendors also were expected to be at the Classic.
One of the wineries that planned to pour tastes at the festival expressed sympathy about the cancellation.
"We are sorry we won't get to see all the wonderful people that attend this event," said Luis Figueroa, shipping and compliance manager. "We hope this works for the safety of the community."
He said his winery has been in contact with organizers and has "been given reasonable options to move forward given the severity of the situation.
"Sip! is a quality event and important to both vendors and the school, he said, and Beaux Freres looks forward to participating in 2021.
Hundreds of volunteers would have been involved in setting up and running the festival today through Sunday.
Although some other public events were canceled early in the week, the Classic waited until after the governor forced its hand. Until Wednesday evening, the headline on its website proclaimed: "Can't Wait to See You!"
Organizers had said they were taking steps to keep the event safe, such a having hand sanitizer and hand washing stations available.
Now that Sip! is canceled, organizers have not yet decided how to deal with refunds for vendor space or tickets. Carl Giavanti, a public relations spokesman for the event, said they are considering giving advance ticketholders the option of donating to the school, instead of receiving a refund.
The website says the event will not be rescheduled in 2020.
Volunteer organizers were meeting at press time Thursday to consider their options, he said.