Museum celebrates 50th anniversary of Apollo 11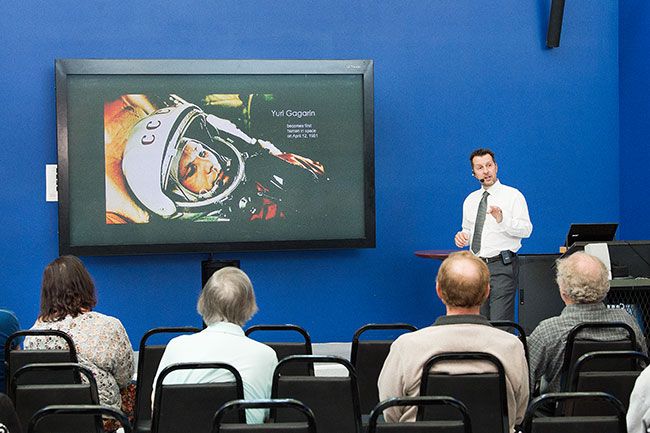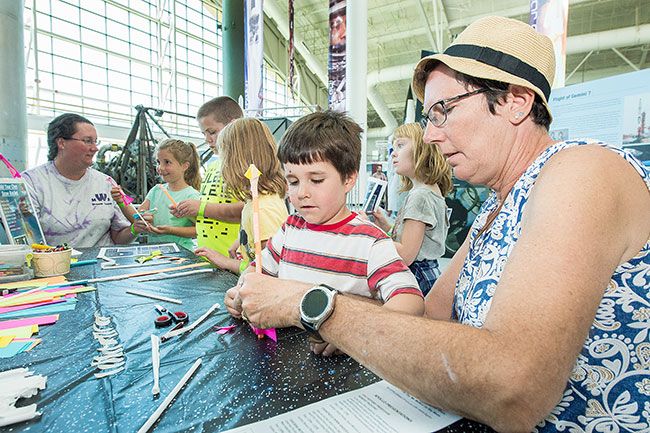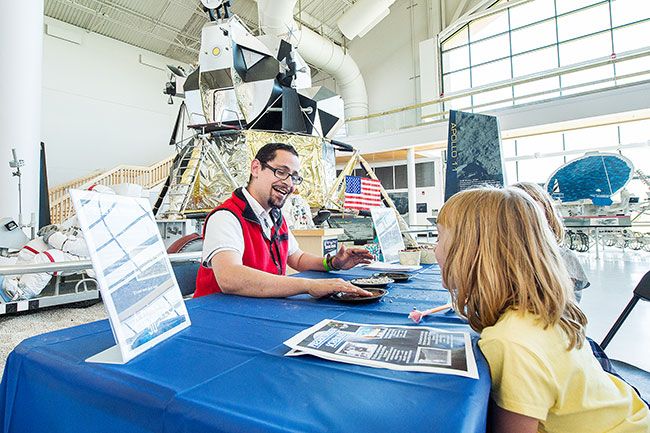 Fifty years ago, Neil Armstrong and Buzz Aldrin completed their Apollo 11 mission by landing on the moon. Last Saturday, on the landing's 50th anniversary, the Evergreen Aviation and Space Museum celebrated the past while looking toward the future.
Kathryn Sinor, the education director at the museum, said some visitors arrived an hour before the event's scheduled start time, eager to celebrate the milestone's golden anniversary.
At the entrance, visitors wrote down where they were when the U.S. landed on the moon. Sinor said she saw one man start tearing up because he hadn't thought about it in so long and it was such a treasured memory.
Each attendee received a "passport" upon entry, and then set out to collect stickers by visiting a variety of stations.
"Each station represents a different part of that mission," Sinor said. The progression was meant to give visitors the sense that there were building the mission of Apollo.
"The idea is to focus on not just the astronauts themselves, but to focus on everything else that built that mission," Sinor said.
Jennie Jentzsch, a Utah resident who was in town visiting family and decided to attend the event, said she spent two hours walking around and reading the timeline of events that led to the moon landing.
"It's super interesting to hear about getting to the moon," she said.
The event featured several presentations relating to the space race as well.
Oregon State professor Robert Peckyno spoke about the women involved in early space science; Donn Anderson presented an eyewitness account of the launch at Cape Canaveral 50 years ago; and Alex Ruzicka of Cascadia Meteor Lab gave a presentation on what scientists have learned from Apollo about the moon's and humans' place in the cosmos.
But the event wasn't just about looking back. Several exhbits were related to NASA's future missions.
A habitation station taught visitors how fertile soil can be created on the moon. A sustainability exhibit taught visitors how to make "edible water bottles" — a process involving water, calcium lactate and a seaweed extract powder. It creates a blob of "water" that is edible, although the texture is said to be a bit weird.
A young museum-goer, Audrey, said it was similar to Jell-O.
It was just one example of how NASA plans to be more sustainable for its next trip to the moon, scheduled to occur in 2024 as part of the Artemis program.
"It's just making people think about the future in context with the past," said Sinor.