Friendly competition, family traditions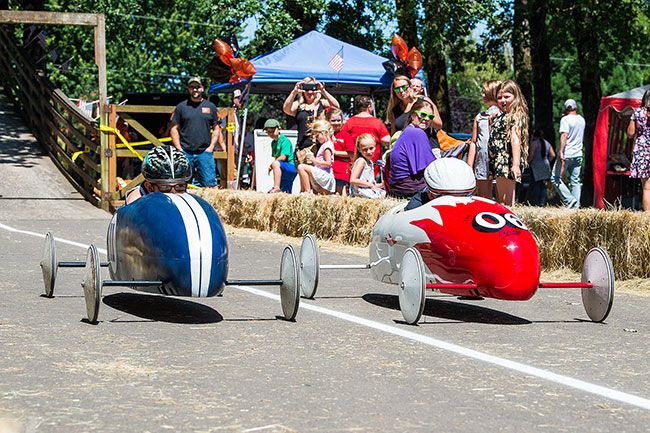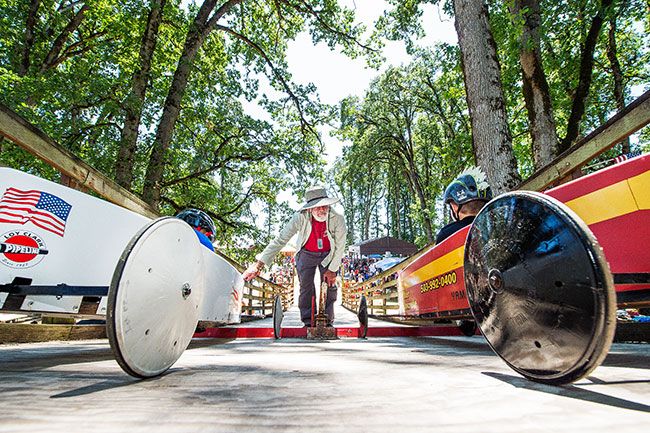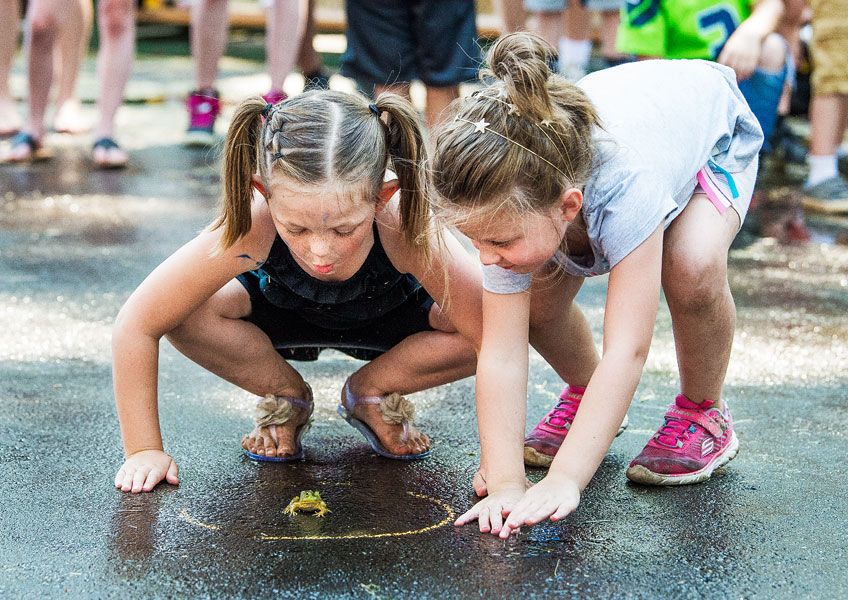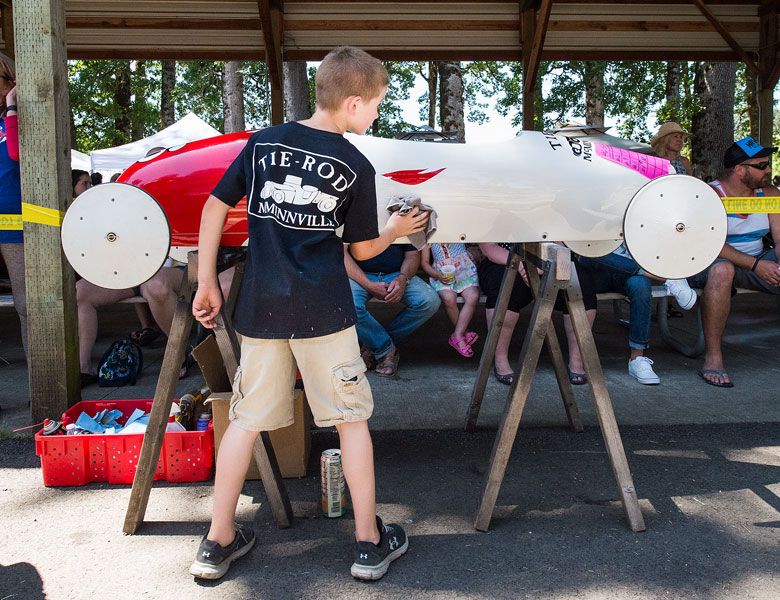 YAMHILL -- First-time soap box derby racer Jordan Webber, has wanted to participate in the Yamhill Derby Days featured event ever since he saw his brother, Josh, race.
"He's eight this year, so brand new to the whole thing," said his dad, Tyler Webber.
Piloting the same car Josh used before him, Jordan won two races and was about to face off in his third.
"He loves it, a little nervous, but yeah, he's having a good time," Webber said.
Mackenzi Lynn raced in the kit cars bracket. One of only two girl racers participating in the soap box derby this year, she said her goals for the day were "not to crash, not to turn, and win!"
Race announcer Scott Hoodenpyl called Mackenzi up to the ramp to face Jordan Webber. The two raced off, heads low as they sped down the ramp. They were wheel-to-wheel until Mackenzi snuck past Jordan at the finish line.
Adhering to her own advice to neither crash nor turn, Mackenzi later placed third in the kit cars bracket.
It was the 66th annual Yamhill Derby Days over the weekend. Festivities kicked off Friday evening with the crowning of the festival queen. A talent show, bingo and karaoke followed.
The event continued Saturday morning with a pancake breakfast at the fire hall. Festival goers then flocked to the parade at 10 a.m. The Yamhill County United Veterans Honor Guard led things off, and American Legion members and other veterans were honored as grand marshals.
The soap box derby race started just before 12:30 on Saturday afternoon and drew a huge crowd. Cars of all colors lined the raceway. Some were homebuilt and decorated with their favorite sport teams names and colors like the Oregon Ducks and the Portland Trail Blazers. Racers waited with their parents on the sidelines for Hoodenpyl to call their names.
In the end, it was Brett Summers and Kainan Knapp going head-to-head in the final derby race of the afternoon; this one was for the title of champion.
Brett and Kainan are close friends and play on the same baseball team. Brett said it was "really cool" racing against his friend — especially since he earned bragging rights by beating him to be this year's champion.
This was his first year participating in the derby races, and he said he'll definitely be back next year.
After the races, local band Ponderosa played the final song of their set while the Derby Days queen took a photo with all the racers.
Plenty of activities followed. Locals participated in a silent auction, frog jumping, tricycle races and live music with a beer garden (new this year) to round off the weekend festivities.