Gail Marie (Blush) Williams - 1936 - 2018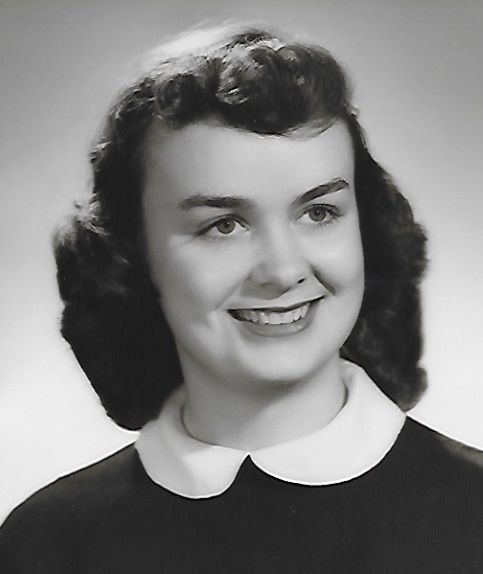 Gail Marie (Blush) Williams passed quietly Saturday, November 24, 2018, in the presence of family and friends. She had spent the last three years at McMinnville's Life Care Center after an aneurysm and stroke.
Gail was born June 7, 1936, in Compton, California, the daughter of the late Adele (Langlois) Blush Terry and Harry Eugene Blush. In 1950, she moved to Salem, Oregon, where she graduated from Salem High School in 1954. She attended Linfield College, where she met and later married the late Kenneth Charles Williams.
She is survived by a sister, Shirley (Blush) Siefarth; three half-siblings, Lisa Blush, John Blush and Harold Terry; stepmother, Loretta Blush; and sister-in-law, Jean (Williams) Cothrell. Additionally, she is survived by four children, Brenda Kay (Williams) Westfall of Olympia, Washington, Kenneth Charles Williams Jr. of Dartmouth, Massachusetts, Gregg Allen Williams of Portland, Oregon, and Brent Lee Williams of Ardmore, Pennsylvania.
She is survived by six grandchildren, Donny Westfall and Colton Westfall of Olympia, Anna Marie Gerber-Williams of South Kingstown, Rhode Island, Delphina Gail Gerber-Williams of Chicago, Illinois, Bella Starr Williams and Eve Naveen Williams of Ardmore; and one great-grandchild, Scout Willow Westfall, also of Olympia. In addition, she is survived by three nephews, one niece, and eight great-nieces and nephews. She also had two nieces who are now deceased.
Gail was a homemaker in McMinnville, and then worked at Newby School in McMinnville as a paraeducator, where she retired. She was a loving wife and mother, devoted to her family and a large group of local friends. She loved the Oregon coast, her grandkids and traveling to see family. She was a great cook, and liked to entertain and visit family. She was an active member of the First Baptist Church and was involved with her husband with Linfield College. She and her husband Kenneth took Linfield College and Upward Bound kids into their home.
In lieu of flowers, the family asks donations be made to the Friends of the McMinnville Public Library, 225 N.W. Adams Street, McMinnville, OR 97128. A memorial service will be held at 1:00 p.m. Saturday, January 19, 2019, in the Chapel of the First Baptist Church, 125 S.E. Cowls Street, McMinnville. To leave condolences, visit www.macyandson.com.