Sandra Lea Kinion - 1942 - 2018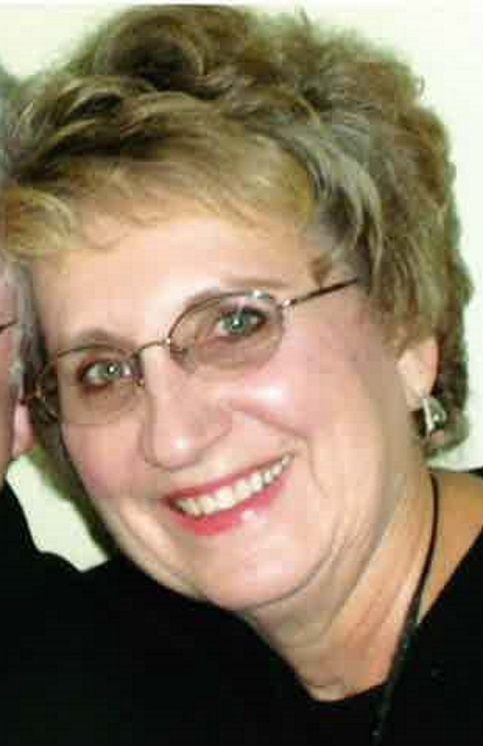 Sandra Lea Kinion passed away November 14, 2018, at her home in McMinnville, Oregon, at the age of 76. She was born in McMinnville November 4, 1942, the daughter of Logan and Alice Flanigan.
Sandi grew up in Lafayette, where she attended school through eighth grade. She graduated in 1960 from McMinnville High School. She married Gary Allen Kinion, the love of her life, on February 4, 1961. They soon would have celebrated 58 years of marriage. She was a devoted wife and mother who would willingly do most anything to help her family.
Sandi began her working years at Oregon Mutual Insurance. Over time, she was employed by McMinnville School District, attorneys Bill Rutherford, Jules Drabkin and Tom Tankersley. In 1999, Sandi and her sister, Diane, went to floral school in Portland. After completing a one-month course, they soon opened Olde Town Florist in McMinnville. Sandi was an excellent, talented floral designer who worked very hard to make certain the customers were satisfied. After more than 14 years, the sisters sold their thriving business. Sandi then went to work for Donna Wright Bloch at 1893. She also worked for Les Toth, but later returned to Drabkin & Tankersley. Sandi loved working and appreciated the great bosses she'd had.
Soon after retiring for a short time, Sandi was lured back to work by Jacki Harris of Details & Dignity, and this proved to be the perfect part-time job. She worked there until she was diagnosed with cancer at age 74.
Sandi loved reading, sunshine, traveling with Gary and spending time with her children and grandchildren. She also enjoyed watching sports, and spent many hours at sporting events cheering on her family members. Sandi was a bird lover and enjoyed feeding them. She loved flowers and was a terrific gardener. She was very generous and loved giving to others. She walked many miles for Habitat for Humanity.
Sandra Lea Kinion is survived by her husband, Gary; daughter, Kimberley Kinion; son, Kerry Kinion; sister, Diane Ehlers; brother Mike Flanigan; five grandchildren; and three great-grandchildren. She is also survived by her "angel" friend, Shirley Bernards and her good friends, Julieann Bauer, Connie Heim and Esequiel Escobar Guerorro. She was predeceased by her parents; best friends, Judy Howard Anderson and Claire Miller Hermo; and sister-in-law, Carole Flanigan.
A celebration of Sandi's life will be held at 2:30 p.m. Sunday, December 9, in Calvin Hall at First Presbyterian Church, 390 N.E. Second St., McMinnville. All are welcome to attend.
Memorial contributions may be made to Habitat for Humanity or YCAP.