Transit bus involved in three-vehicle crash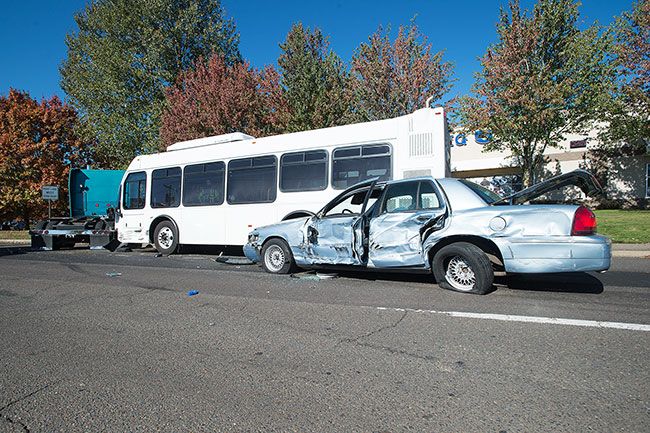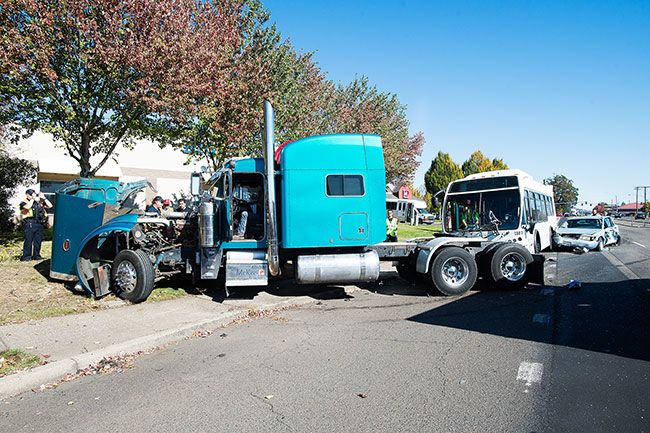 No serious injuries were reported Tuesday afternoon as the result of a three-vehicle crash on North Highway 99W in front of the Big 5 Sporting Goods store.
McMinnville police gave this account:
About 12:30 p.m., an El Dorado Yamhill County Transit Area bus, driven by Reginald Steens, 54, of McMinnville, was stopped loading and unloading passengers at a designated stop in the southbound lane.
A 2001 Peterbilt tractor, operated by Bryce McKee, 31, of Amity, and a 2001 Mercury Grand Marquis, driven by Ruth Sauer, 90, of Dayton, collided prior to both crashing into the bus which contained five passengers. McKee and Sauer were alone.
All three drivers were wearing seatbelts. The incident involved a "coach class" bus, according to Patrol Sgt. Steve Macartney, and it is not equipped with passenger seatbelts. Some smaller buses or differently configured buses do have seatbelts, he said.
However, one of the passengers was in a mobility device that prevents movement inside the bus.
No citations were issued at the scene. The crash remains under investigation by McMinnville police. Anyone who witnessed the incident or has any information should contact Macartney at 435-5622 or Steve.Macartney@mcminnvilleoregon.gov .
The Oregon State Police and Oregon Department of Transportation assisted police. Yamhill County Transit Area officials also responded.