Ronald Lee Taylor - 1937-2018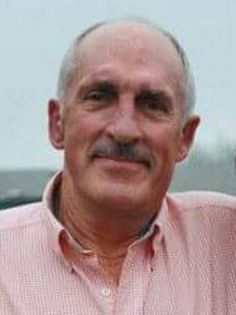 Ronald Lee Taylor passed away September 7, 2018. He was born August 29, 1937, in Portland, Oregon, to Lee and Lillian Taylor. Ron spent his younger years in Blaine, Oregon, and graduated from Nestucca High School in May of 1956. He then joined the National Guard. He set chokers for the summer and then went straight to work as a log truck owner/operator in October of 1956. This was the start of a 62-year career.
Ronald met his wife, Mildred Mitchell, and they married on December 3, 1960, in Beaver, Oregon. They moved around Oregon a little and ended up in La Grande. His main hobby was trucking and keeping up the truck, and time with family.
Surviving are his wife, Mildred of La Grande; daughter, Theresa Taylor of McMinnville, Oregon; sons Randy Taylor and Mitchell Taylor (Laura), both of McMinnville; brothers, Robert Taylor of McMinnville and Richard Taylor of Dallas, Oregon; sister, Marcelle of Grand Ronde, Oregon; eight grandchildren; 11 great-grandchildren; and dozens of nieces and nephews. He was preceded in death by his parents; brother, Lenny; sister-in-law, Karen; nephew, Travis; and brother-in-law, Henry.
Services will be held at 1:30 p.m. Saturday, September 15, at Willamina High School. Viewing will be from 3:00 to 7:00 p.m., Thursday and Friday, at the Chapel of Macy & Son.
Many of you will remember Ron by his long talks, big hugs, laugh and contagious smile. We will always remember him as a one-of-a-kind husband, father and grandfather. Ron will definitely be missed by all who met, knew and loved him.