Wanda M. Boudon - 1932-2018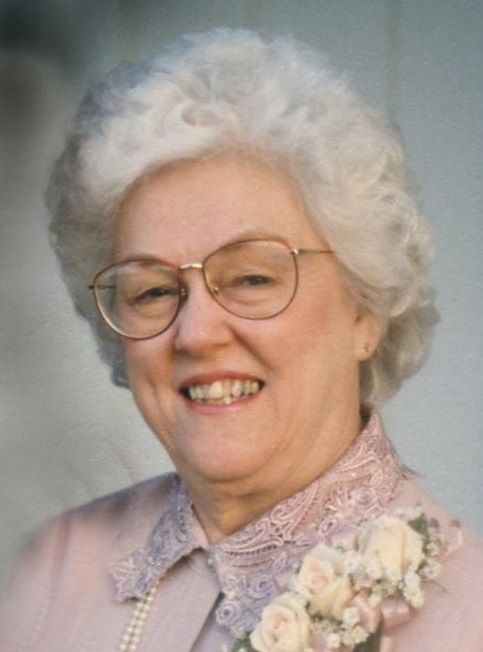 It is with heavy hearts we announce our beloved mother has gone home to be with our Lord in Heaven to be by the side of her soulmate and husband, who has been waiting for her since his passing.
Wanda M. Boudon passed away peacefully in her sleep of natural causes from diabetes the morning of July 2, 2018, surrounded by family in her apartment at Rock of Ages.
She was born November 25, 1932, in Stayton, Oregon, to parents Paul and Paulina Lambrecht.
She was preceded in death by her mother and father; sister, Doris Mack; brother, Leroy Lambrecht; and husband, Donald Boudon.
She was married and had a total of five children.
She is survived by her children, Byron and Darlene Boudon of Eugene and their children, Katie Jo and Jason; Doug and Becky Boudon of Hubbard and their children, Jennifer and Paul Douglas and children, William and Lona Boudon and children, Erin Boudon,Terry and Kim Boudon of Vancouver and their children, Keenan and Nathan, Suzette and Bruce Harvey of Beaverton and their children, Jessica, Amy and Alisha, Russell and Renee Boudon of McMinnville and their children, Amanda and Dewey Burchell, Anthony and Liza Boudon, Jamie and Robert Mata, and Gina Pelletier; and 10 great-grandchildren.
Wanda was a loving mother and devoted wife who, after raising her children, went back to work for the local bank as a teller until her retirement. She loved gardening, counted cross-stitch, sewing, playing cards with her friends and caring for her husband and family.
Being raised Catholic, Wanda was very devout in her faith. Over time and seeing her heartfelt devotion, she inspired her husband to be baptized into the same saving faith.
Special thanks to Rock of Ages, especially Isabel Alum and all the M.A.I.D.S. staff for all the loving help, support and compassionate care we received. You became our extended family, helping us through a tough time in her life.
Her funeral will be handled by Macy & Son of McMinnville, with a public viewing from 4:00 to 7:00 p.m. Wednesday, July 11, and a Funeral Mass at St. James Church at 10:00 a.m. Thursday, July 12, with a reception to follow. To leave condolences, visit www.macyandson.com.