Regina Harwood Klooster - 1949-2018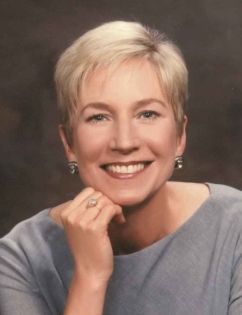 Following a prolonged illness, Regina Harwood Klooster passed away peacefully July 2, 2018, at home in McMinnville, Oregon. She was born March 21, 1949, the first day of Spring, to H. Rushton Harwood and Anna (Hobbs) Harwood in Winchester, Massachusetts.
That positive sign carried forward throughout her life as a winning smile, a warm, outgoing nature and a sincere interest in others that rewarded her with many close friends. Regina graduated from Winchester High School in 1967; she delighted in telling Oregonians it was also the alma mater of Governor Tom Lawson McCall.
She completed three years of undergraduate studies at Wilson College in Chambersburg, Pennsylvania, before deciding to spend the Summer of 1970 in San Francisco. That summer turned into 20 years minus a couple when she moved north to Eugene to finish earning her degree in fine arts at the University of Oregon.
Though now officially a "Duck," she returned to San Francisco in 1976, exchanging her hippie garb for the stylish attire of a marketing and promotion executive. She initially worked for an art gallery on Fisherman's Wharf before moving to Marin County, where she joined an importer and distributor of fine French art materials.
From there she went on to become production director at Sausalito-based Priority Publications, a firm specializing in promotion and public relations for the California wine industry.
A delightful part of her Marin experience was living aboard a 43-foot Hans Christian ketch for seven years. In her youth, she had crewed aboard her parents' 36-foot sloop, hailing ports up and down the North Atlantic Seaboard.
In 1990, Regina returned to Oregon and initially lived in McMinnville before taking a senior management position with Rejuvenation, Inc. in Portland. During her tenure, the revenue of the nationally distributed reproduction lighting manufacturer grew eightfold. It has since been acquired by Williams-Sonoma.
In 2002, she joined the board of the Architectural Heritage Center, where she met writer and columnist Karl Klooster. On November 9, 2003, they were married in the 1882 Old Church in downtown Portland. In 2005, the couple moved to McMinnville, where Karl was hired to fill the new positions of regional editor and wine columnist for the News-Register. When the company acquired the Oregon Wine Press in 2006, he also became its associate editor.
Regina worked as a tasting room manager at Laurel Ridge Winery before joining Grandersons, a new home décor retailer on Third Street. While there, she served on the board of the McMinnville Downtown Association. Additionally, she worked on Cassie Sollars' campaign for county commissioner and took particular pride in having conceived and organized a fundraising dinner and jazz evening, attracting a sold-out crowd to Nick's Italian Cafe.
Her career culminated as marketing director for Beevers Manufacturing, a McMinnville neonatal life support system manufacturer. The job took her around the country as well as to Europe, expanding and coordinating their distributor organization.
Regina is survived by her husband, Karl of McMinnville; her sister, Martha McDavitt of Falmouth, Maine; two stepdaughters; and six grandchildren. Remembrances are suggested to Homeward Bound Pets. A Celebration of Life with family and close friends will be held in the near future.