Luis Juan Vidart-Miura - 1948-2018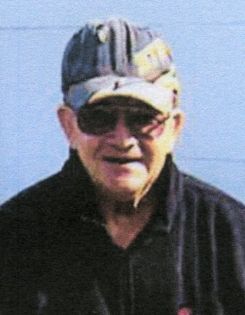 It is with much sadness that the family of Luis Vidart-Miura announces his passing on August 15, 2018, at the age of 70.
The second of two sons, Luis Juan Vidart-Miura was born April 14, 1948, in Erratzu, Nararra, Spain, to Doroteo Vidart-Jaurena and Juana Miura-Echeverria. He attended school in Erratzu until sixth grade, when he opted to drop out. After making that choice, he could be found milking sheep by hand, herding horses, or helping his father transport cargo across the Pyrenees into France.
When he turned 18, he signed a three-year contract to come to the United States as a sheepherder. He moved to the United States in November of 1966 along with many fellow countrymen, which was a good thing as he spoke only Basque. He herded sheep for six years, traveling between California and Wyoming. He then took a job at a local steel foundry in California. In the summer of 1976, he moved to McMinnville, Oregon, before settling in Yamhill in 1977. He landed a job at Mrs. Smith's Pies in McMinnville before moving on as a timber faller for Stimsons Lumber, and later on to Laughlin Logging and Bighorn Logging. Despite it being physically demanding and dangerous, he loved the work. He continued logging until 2004. Luis then started his own business sharpening chains and fixing saw blades. This allowed him the social interactions and storytelling which he so dearly loved! He was a man with many stories to tell and was always willing to lend a hand or an ear to anyone in need.
When he couldn't be found sharpening chains or building his sheepherder's wagon, he could be found sitting next to a ballfield or a show ring proudly watching his grandkids. He never understood the rules of the games, but it never stopped him from being there to support them. Building the wagon was fun for him. He could be seen each summer in numerous parades, including Derby Days, Carlton Fun Days and the Newberg Old Fashioned Parade.
He was preceded in death by both his mother and father. He is survived by his daughter and son-in-law, Charmaine and Jeffrey Berhorst; granddaughter, Abigail Berhorst; and grandson, Ryan Berhorst, all of Yamhill. He is also survived by a step-son, Gary (Joyce) Kanakis of Alaska, along with four step-grandchildren. Surviving relatives in Spain include his brother, Juan Vidart-Miura (Maria Cruz); his niece, Idoia; and nephew, Juan Jose. And lastly, he is survived by Gypsy, his Australian Shepherd that went everywhere he went.
If you were touched by Luis' life, as many were, and would like to pay your final respects, viewing will be from 4:00 to 7:00 p.m., Thursday and Friday, August 23, and 24, at Macy & Son Funeral Home in McMinnville. Services will be held at 1:00 p.m. August 25, 2018, at the Chapel of Macy & Son, with a procession to follow for Luis to be laid to rest at Yamhill-Carlton Pioneer Memorial Cemetery in Yamhill, Oregon. (Macy & Son is located at 135 N.E. Evans Street, McMinnville, Oregon, 97128.)
In lieu of flowers, please consider donating to the new Yamhill-Carlton High School FFA Ag Building: YC FFA Alumni, P.O. Box 205, Yamhill, OR 97148. Please put Ag Building in the subject/ memo line. To leave condolences, please visit www.macyandson.com.