Janice Dee Marsh - 1946-2018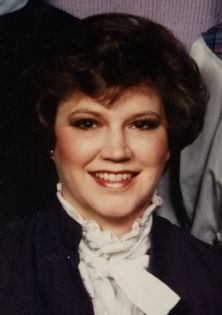 Janice Dee Marsh, 71, of McMinnville, Oregon, passed away August 17, 2018, of natural causes related to early onset Alzheimer's disease.
A Celebration of Life for Janice will be held at 2:00 p.m. August 25, 2018, in the Chapel at Valley View Rock of Ages, 15600 S.W. Rock of Ages Way. Chaplain Mark Nissley of Valley View Rock of Ages will be officiating. Funeral arrangements are being handled by Macy & Son.
A short reception will follow with many of Janice's favorite things to eat and drink. If you have a food item you would like to bring that reminds you of a time spent with Janice, please feel free to do so.
Janice was born August 31, 1946, in Houston, Texas. She graduated in 1964 from Milby High School in Houston, and continued on to receive her bachelor's degree from the University of Texas, Houston, and a second degree from Linfield College in McMinnville.
Janice was married to Lawrence Marsh on July 26, 1974; they were married 44 years.
Janice worked as a private voice teacher for over 30 years. She enjoyed singing, composing music, cooking, sewing, traveling all over the world with her husband and playing any type of board game. Over the years, Janice was also actively involved with her church, various community choirs, Linfield College Choir, the Shakespeare Club and with her family.
Janice is survived by her husband, Larry; her five children, Janie Gullickson of Beavercreek, Oregon, Jack Marsh of Bayou Vista, Texas, Joel Marsh of McMinnville, Mary Roller of Kansas City, Kansas, and Carl Marsh of Kaslo, British Columbia. Janice had 13 grandchildren, Nikki Spitzer, Alyssa Marsh, Emily Privatsky, Adam Kearl, Paul Swanson Jr., Devon Swanson, Claire Marsh, Connor Marsh, Lucas Marsh, Jackson Roller, Anna Roller, Maddy Marsh and Sophia Marsh; 10+ great-grandchildren; and many other family and friends.
Janice was preceded in death by her grandson, Lucas Marsh.
In lieu of flowers, memorial donations may be given to "Team Janice" 2018 Walk to End Alzheimer's (http:// act.alz.org/ site/ TR/ Walk2018/ OR-Oregon'pg=entry&fr_id=11468) or Rock of Ages Valley View. The entire Marsh family wishes to thank Rock of Ages Valley View for their decade of care and love for Janice and their continued care for Larry. To leave condolences, visit www.macyandson.com.