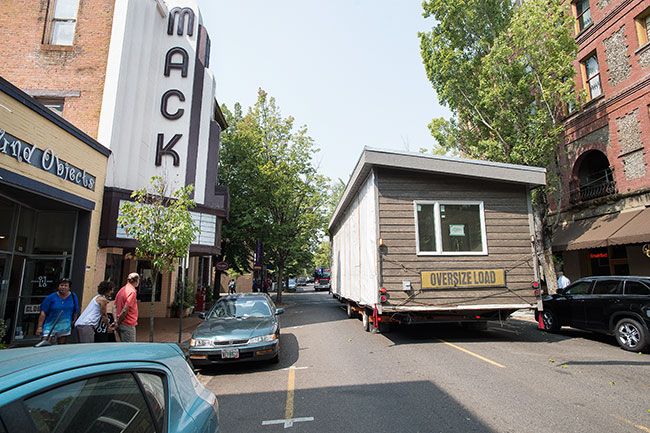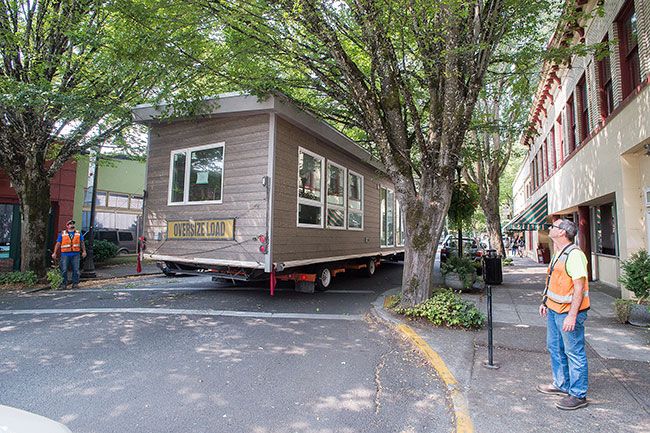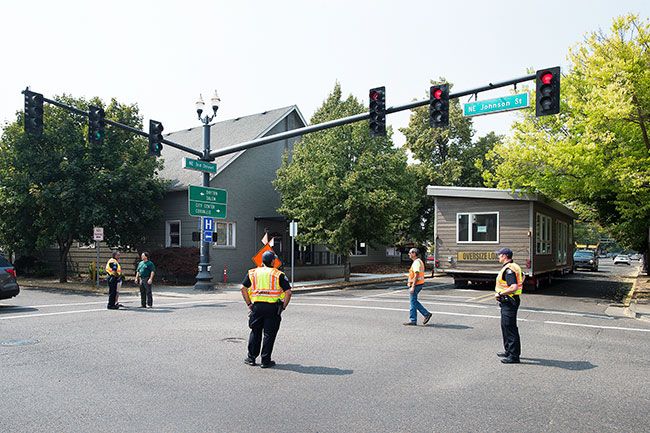 Oversized moving truck blocks Third Street
A semi-tractor transport vehicle hauling part of a manufactured home stopped at the intersection of Northeast Third and Evans streets in McMinnville mid-day Tuesday after the driver realized fiber and telephone lines were obstructing his path.
The rig drove into town via westbound Highway 18 and the Three Mile Lane Bridge, according to Sgt. Steve Macartney of the McMinnville police.
He identified the carrier as Modtranz Inc. of Nampa, Idaho, and the driver as Emery Mark Randolph, 52, of Boise.
"He was operating on a Department of Transportation oversize load permit," Macartney said. "He was specified a route and strayed from that route. He should have taken a right on Johnson Street and onto Lafayette Avenue, but he continued on Third Street."
It was determined Randolph was in violation of his permit and was cited for a Class A violation that carries a maximum fine of $440, according to Macartney.
Randolph was en route to Neskowin on the Oregon coast with his load. He reversed his course east on Third and turned north to access Lafayette Avenue.
In addition to law enforcement, McMinnville Fire Department personnel, Public Works and Water & Light also responded.to the scene.
Many individuals circled around the load to observe the odd occurrence.
"Obviously it's poor planning to come down Third Street,," said Rodger Duer, who walked from Union Block Coffee to see the commotion. "They must not be from the area."