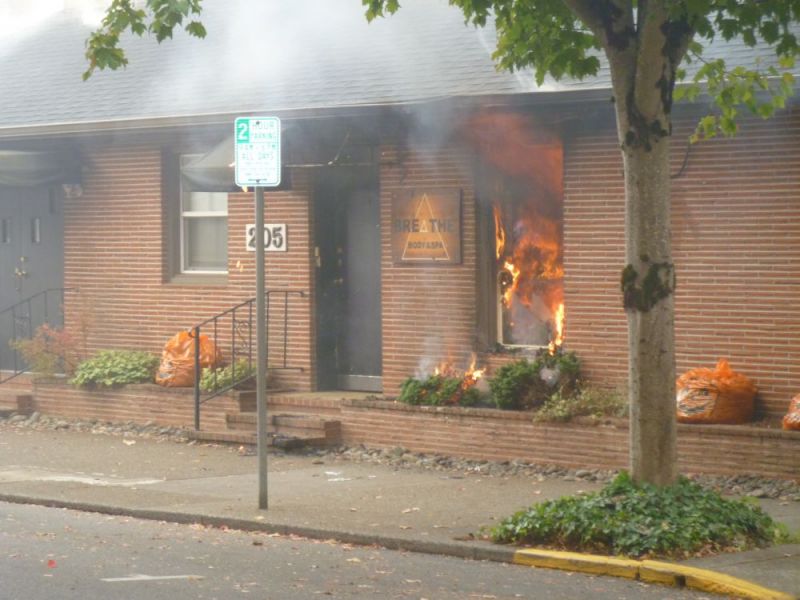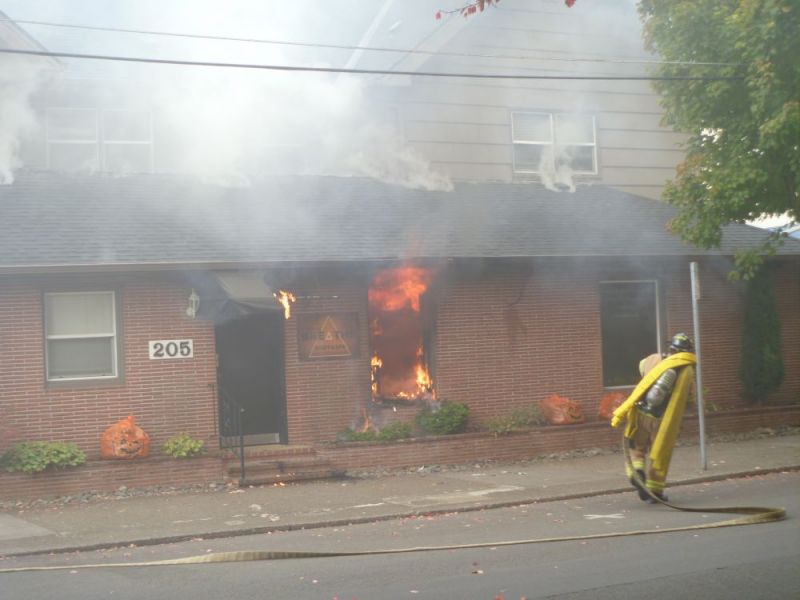 Downtown Ford Street structure catches fire
Firefighters responded to 205 N.E. Ford St., on a structure fire shortly before 9 a.m. Tuesday. Flames were visible when the first crew arrived. The fire appeared from the street to be centered in the space leased by Breathe Body & Spa
Crown Creations occupied space in the building at one time, but the business moved last February to 1015 N.W. Adams St. There is one apartment in the old funeral home building..
Flames were shooting out windows on the Ford Street side.
A Corgi dog was rescued from the structure.
Streets were blocked in the downtown area and traffic was detoured part of the morning. A McMinnville Water & Light crew responded to the scene.
The building is owned by James Thomas.