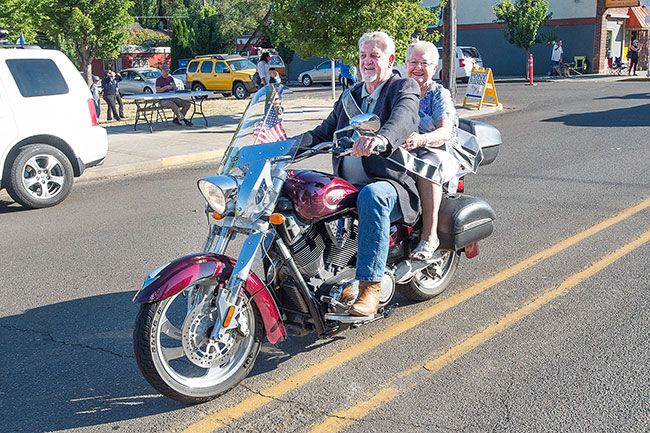 Dayton shares good times and memories
People old and young flocked to Courthouse Square Park for the beginning of the annual Dayton Old Timers Festival, a weekend full of reunions with old friends and new ones. As the sun set behind the trees, the sounds of sirens could be heard from fire engines lining up for the parade.
Among trailers, tractors and boats decked out as parade floats, a clown dressed as a librarian waved to young onlookers from an electric scooter.
"I'm a librarian clown, spreading the love of books and reading and thinking and all that good stuff," said Kitty Mackin, a 19-year resident who volunteers at the library.
"I'm designed to make kids happy, but also the older people happy. I just like watching people's faces light up."
All afternoon residents enjoyed live music from Dusty Rust before and after the parade. Vendors sold food and drinks as well as handmade clothing and other crafts, while children enjoyed pony rides across the street from the park.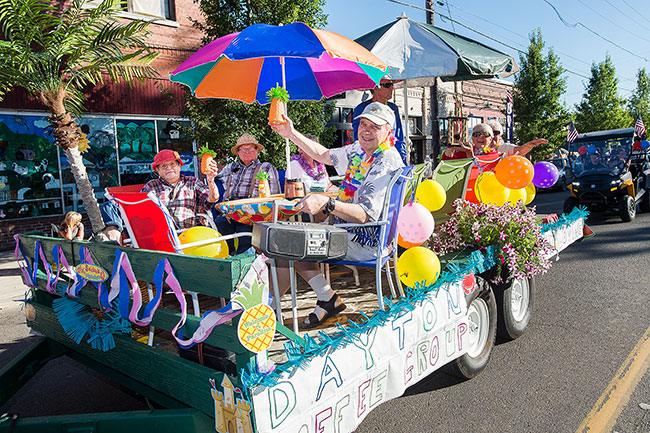 "It's just a nice community thing here," said Robert May, who graduated from Dayton High in 1975. "The city of Dayton has really stepped up in providing this entertainment for the community."
He was visiting with old friends, including a classmate he hadn't seen since 1983.
"Back in my day, very rarely did we come to the city park like this," May said. "I never would've thought I'd still be coming in here 40 years later, and enjoying it as much as I do now."
"This is a great way to get to know people," said Pam Ealy, who volunteers with Dayton Friday Nights. She said both events have helped the community unite and promote business downtown.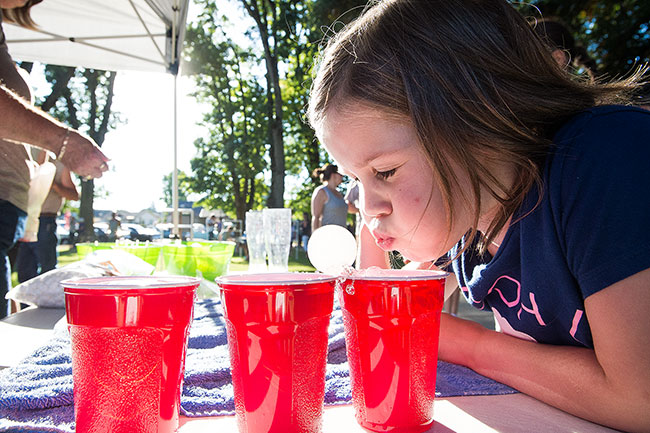 "I love the music and the old cars and the community," said Judie Byrnes, who drove from Vancouver. "You don't get that where we're from anymore. It's too big."
On Sunday, the Dayton Fire District hosted its annual barbecued chicken luncheon, serving chicken with baked beans, potato salad, bread and pickles. The luncheon is typically the district's largest fundraiser of the year, with proceeds going towards fire prevention education.
Mary Baker and Jim Connelly were crowned queen and king of the festival.
Baker, a native and lifelong resident, is a retired restaurant worker and bank teller. She is a core member of the downtown Coffee Klatch.
Unlike past queens, she insisted on riding on the back of a motorcycle.
Born in Northern California, Connelly began teaching in Dayton in 1977. A longtime union leader and coach, he raised two children in the community.
"It's an amazing honor to represent this little town," he said.