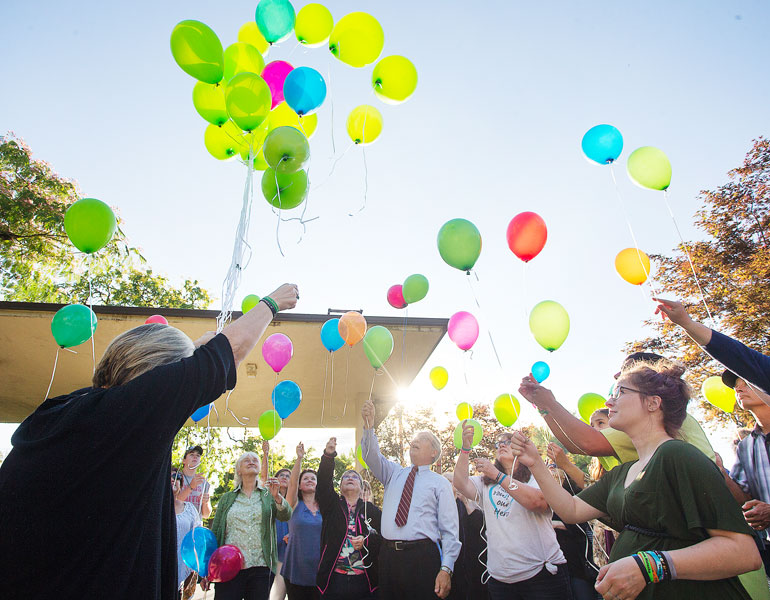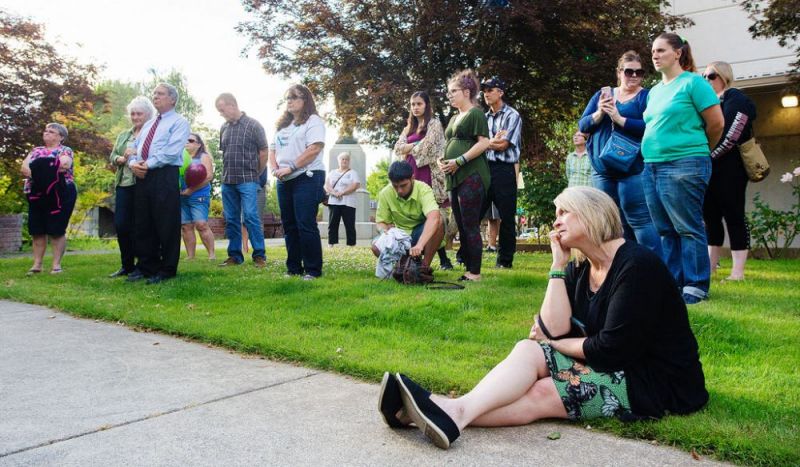 Remembering the victims
When Melissa Gates first entertained the idea of hosting a gathering to memorialize victims of a May 2016 street racing crash north of McMinnville on Highway 99W, she thought the best meeting location might be the crash site itself.
The horrific collision occurred when one of two late-model Mitsubishi Lancer Evolution sports cars engaged in a northbound race careened violently out of control. The Evo crossed the median and slammed into an oncoming van.
Claudio and Bonifacio Martinez of McMinnville, friends and co-workers who were not related, were riding in the van. Claudio was pronounced dead at the scene and his passenger was seriously injured.
Natasha Fisher of McMinnville, Gates' 20-year-old daughter, was riding in the passenger seat of the car that spun out of control. She sustained critical injuries, including severe brain trauma.
Fisher was initially treated at Legacy Emanuel Hospital. She was later transferred to the Providence Center for Medically Fragile Children, where she has remained since.
Gates has driven to Portland countless times in the past 14 months to spend time at her daughter's bedside. Not once has she chosen to leave McMinnville on Highway 99W, choosing instead to take the Highway 18 bypass.
"I was thinking I was ready to go out there," Gates said. "But then I decided I wasn't ready. Too much anxiety."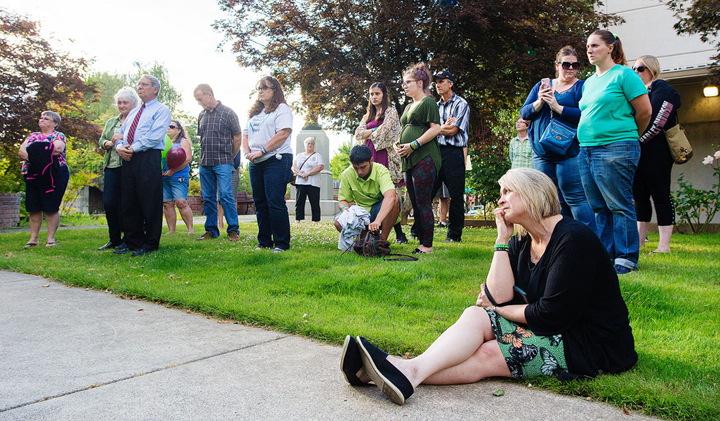 Thursday night's outdoor gathering was held on the grounds of the Yamhill County Courthouse.
Gates said she has considered visiting the site, now marked by a cross in memory of Claudio, would "help me get past things."
That's so much easier said than done.
"Just thinking about it makes me not able to properly breathe."
It's a visit that will have to wait. It may never happen.
"My mom (Peggy) has not been out there," Gates said. "No one related to me has."
It's still too painful.
Having retrieved a video off her daughter's cell phone, showing the moments leading up to the crash, has made it all the more difficult for her, she said.
Gates said this seemed like a good time for her to organize a gathering of friends and relatives of the crash victims, and anyone else interested in joining, regardless of the location.
"I wanted to wait until after the restitution hearing was over and things had quieted down," she said, and that point had been reached.
No one from either Claudio or Bonifacio's families attended, but they were both fondly remembered nonetheless.
Gates opened by welcoming everyone. She said it was difficult for to speak, but the victims and their families meant a lot to her.
She said she would never forget what her daughter has endured, but she said her heart hurts for Claudio and Bonifacio as well.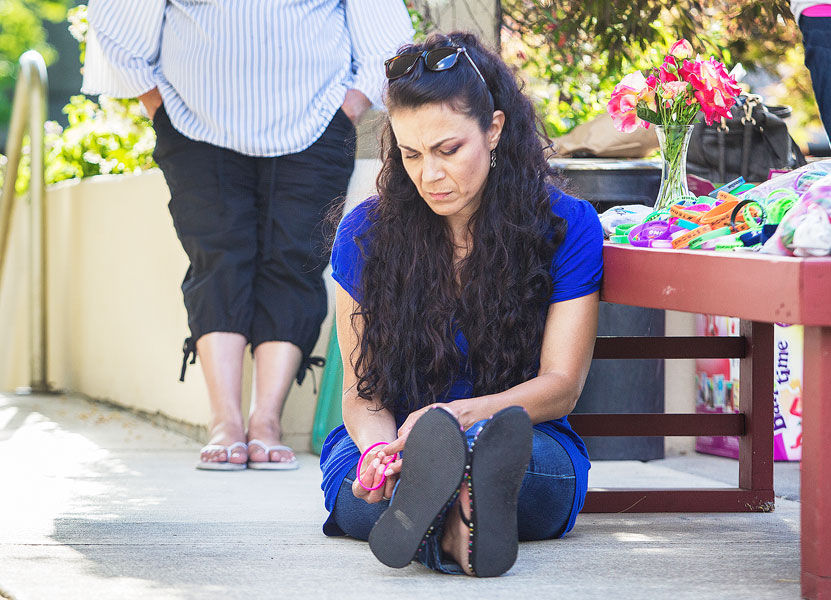 Gates went on to request everyone remember the victims of other crashes that have occurred recently.
She specifically cited the 3-year-old Falls City boy who died with his father in a July 3 crash south of McMinnville at the intersection of Highway 99W and Durham Lane.
"It breaks my heart," she said. "I wish people would slow down. These cars are not just vehicles, they're weapons."
Petra Bolton, who runs Petra's Singing Telegrams, sang two songs, "Amazing Grace" for Claudio and "Tell Your Heart to Beat Again" for Bonifacio and Fisher.
"She's one of the most amazing people you would ever want to meet," Gates said.
Bolton said she had known Gates since before Fisher's birth. She said Gates had been such an inspiration for her in the months following the crash.
"My heart hurts for everyone who endured that night," Bolton said.
She has an autistic son, and every time he does something unexpected, it's a "wow' moment.
Bolton said she feels just as overjoyed whenever she learns of something Fisher has done to demonstrate a bit of progress in what figures to be a lifelong recovery.
Gates said she invited Church on the Hill Pastor Tim Elliott to say a few words, and he gladly accepted.
Elliott told her she has demonstrated great strength, when she could have chosen to go in a much less productive direction.
He said it doesn't matter who was at fault. Those who chose to gather this evening were engaged in harmony and unity, and showing their love for each other under the most difficult of circumstances.
"Nothing is going to take the pain we're all feeling away," Elliott said. "Loss is loss."
Circuit Judge Ronald Stone attended with his wife, Rosaleen. A longtime circuit court employee, Gates served as Stone's judicial assistant for many years.
"Natasha is the sweetest young woman," he said. "I think about her all the time, what she has gone through.
"I am a man of hope and I'm still hoping. I'll never give up."
As the evening concluded, Gates brought everyone together in a circle for the release of multi-colored balloons.
"This is for everyone who has been touched by death," she said.