Derby Days continues through Saturday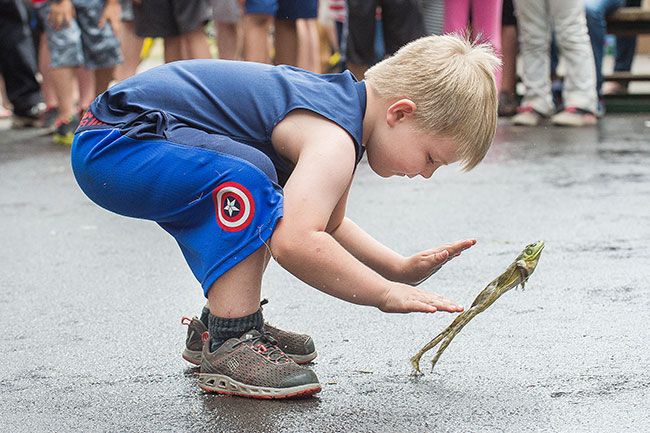 Saturday's activities open with the 10th annual pancake breakfast at 6:30 a.m. in the fire hall, sponsored by the Carlton-Yamhill Lions. A road run follows at 8 a.m., with the parade at 10 o'clock.
Activities move to Beulah Park after the parade, with bingo and booths open all day.
A flag-raising ceremony is scheduled for noon. Soap box races will start at 12:30 p.m. for children 8 to 11.
A live auction will open at 2 p.m., with proceeds going to the Yamhill Community Club's efforts to improve the park.
The frog jumping contest will start at 3:30 p.m., and the tricycle races at 4:30.
Karaoke will resume at 7 p.m.
Community members will get together in Beulah Park at 9 a.m. to clean things up.