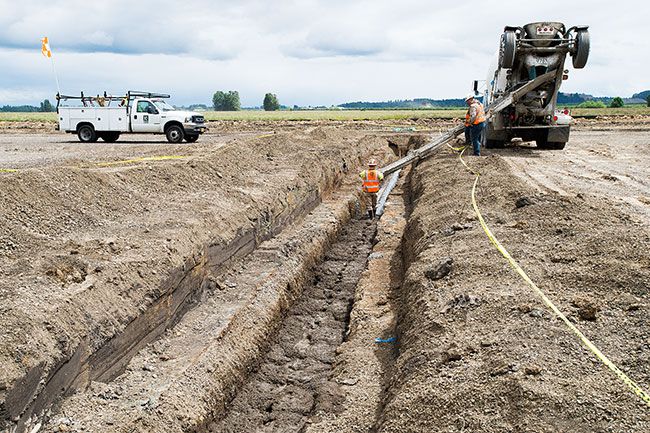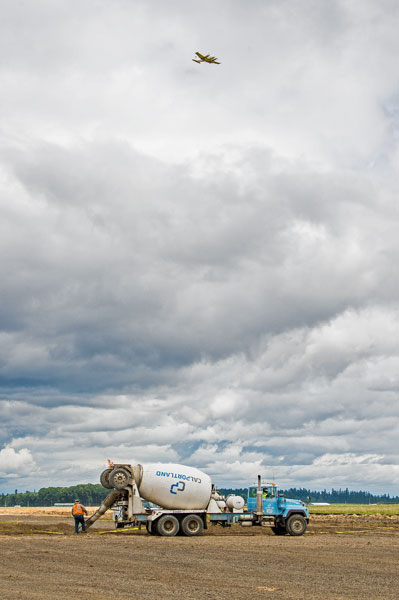 New runway almost ready for takeoff
Work is almost complete on an $8 million runway restoration project at the McMinnville Municipal Airport.
Engineering Services Manager Rich Spofford said the work is scheduled for completion by Sept. 30. In fact, he said, "That's a hard date that's actually written into the contract."
Construction began May 1. Crews are spending this week laying pavement and installing drainage lines.
The U.S. Department of Transportation awarded the city $6.1 million to help fund the project. Most of the rest is from the Oregon Department of Transportation through its lottery-funded ConnectOregon program.
Meanwhile, the fixed-base operator is in the process of investing private funds in development of a new headquarters facility. It is designed to replace a cramped and decrepit building long considered inadequate.
The federal grant was announced by U.S. Rep. Suzanne Bonamici, who said, "Local airports are an important component of our nation's transportation system. I'm glad the federal government is stepping up to assist McMinnville in making these upgrades."
Jody Christensen, director of the McMinnville Economic Development Partnership and member of the McMinnville Airport Commission, said the airport has tremendous marketing potential for the community.
"I look at it from the perspective of the activities geared toward marketing the corporate headquarters on the Evergreen campus," she said. "That shows our airport is attractive.
According to 2012 statistics from the Oregon Department of Aviation, McMinnville's airport helps support more than 2,500 jobs in the region, with wages totaling more than $109 million. Visitor spending associated with the airport exceeds more than $377 million, the statistics show.
"Our office has been very aware that our airport is an asset to our community and has focused energy toward the airport," Christensen said. "We will all benefit from that."
Community Development Director Mike Bisset said in a previous interview that the city would like to do more, but the airport has to operate in the black, as it has no dedicated source of property tax revenue, which limits what it can do, he said.