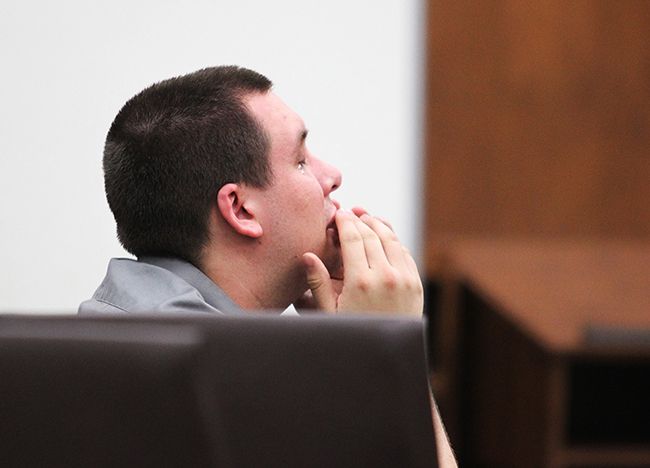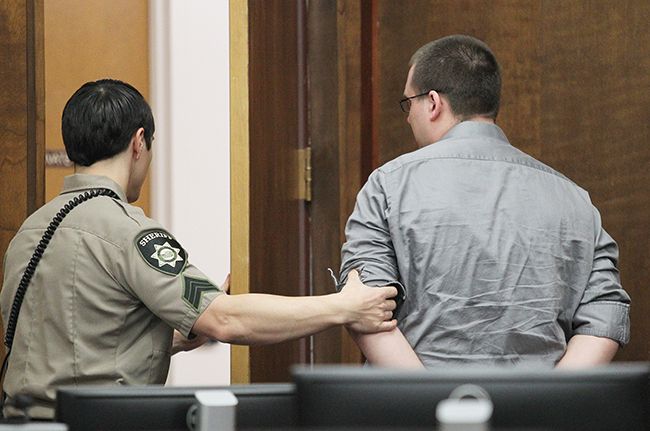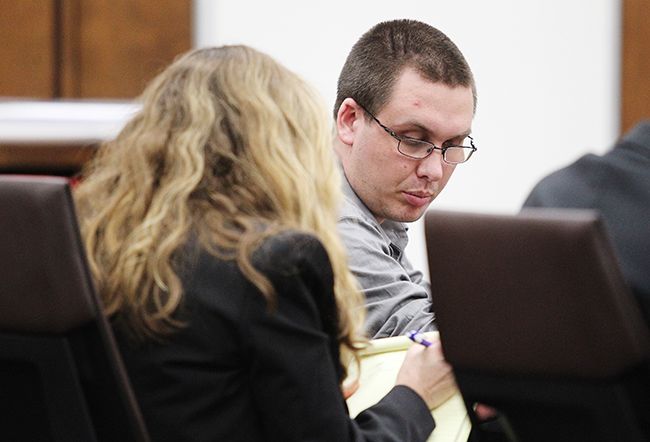 Jury finds Hopper guilty of manslaughter
A jury deliberated less than one hour Monday before finding Jeremy Hopper II guilty on 10 of 11 charges in his street-racing manslaughter trial in Yamhill County Circuit Court.
Hopper will be sentenced at 9 a.m. Thursday, March 2. Until that time, he will be held without bail in local custody.
The prosecution, led by state Department of Justice attorney Kristen Hoffmeyer, and Hopper's defense team of Brent Goodfellow and Amanda Marshall, both of McMinnville, called 14 and seven witnesses, respectively, during the five-day trial.
The prosecution rested last Friday. The state wrapped up its case Monday, calling Hopper to the witness stand. Washington County Judge Andrew Erwin then ordered the jury to begin deliberating, and it didn't take the six men and six women long to reach a verdict, which was delivered just before 6 o'clock Monday.
Jurors found the the 24-year-old Hopper, who most recently has been living in Carlton but has resided in other Yamhill Valley towns, unanimously guilty on one count each of first-degree manslaughter, second-degree assault, second-degree criminal mischief, fourth-degree assault and reckless driving, in addition to three counts of recklessly endangering another person.
He was found guilty by an 11-1 margin on two counts of recklessly endangering and unanimously acquitted on a third count.
First-degree manslaughter and second-degree assault are Measure 11 crimes that fall under mandatory minimum sentencing guidelines — almost 16 years total.
Hopper, who was driving a 2010 Mitsibushi Evo high-performance car last March 4, lost control of the vehicle, crossed an unobstructed median north of McMinnville on Highway 99W and crashed head-on into a Honda Odyssey van, claiming the life of Claudio Martinez, 43, of McMinnville, and critically injuring 19-year-old Natasha Fisher, Hopper's then-girlfriend, who was riding with him.
Co-defendant Andrew Olsen, 23, accepted a plea agreement on the eve of trial — one that figures to send him to prison for between 5 and 7 ½ years.
The courtroom was packed when the verdict was announced. Family members and friends of the victims, in addition to Hopper, filled both sides of the room.
See Friday's print edition for additional details..