McMinnville firefighters respond to Purina plant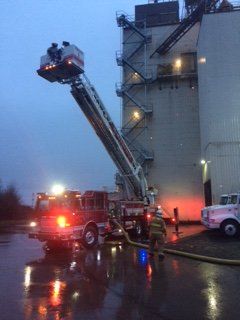 McMinnville Fire Department personnel responded about 6:40 a.m. Friday to a blaze in an elevated grain bin at the Land O'Lakes Purina Feed plant, 102 S.E. Booth Bend Road.
No flames were seen when the fire was reported. However, smoke was coming from the bin.
Firefighters had to access the 70-foot high bin in order to assess the situation.
Five pieces of equipment and 20 firefighters responded. They were on scene about two hours.
The cause is under investigation.