McShane wins fifth state title; Anderson wins historic first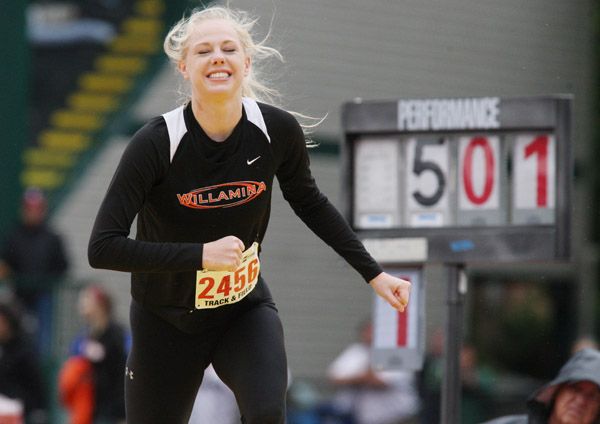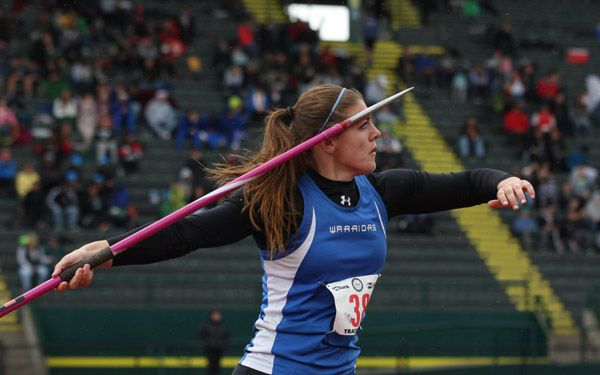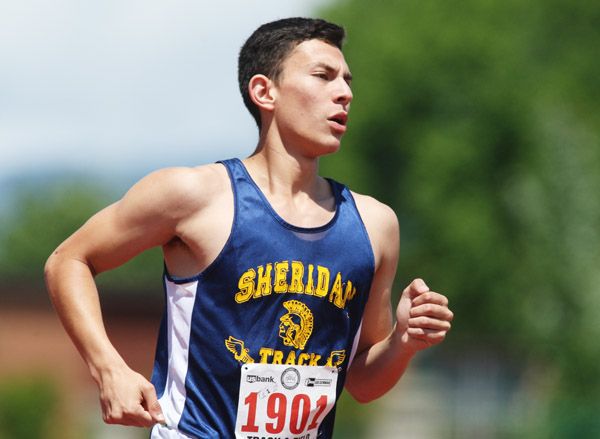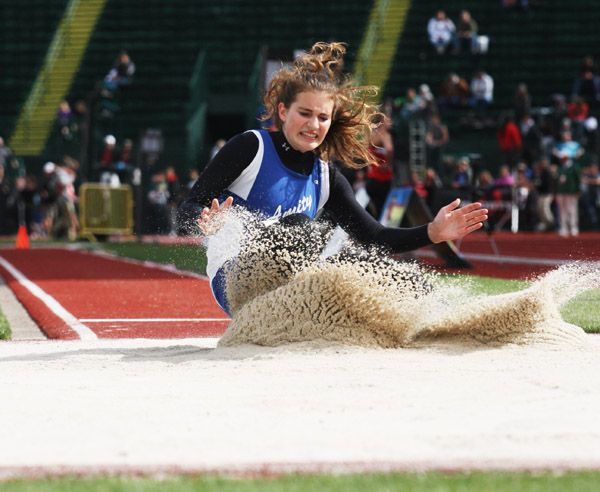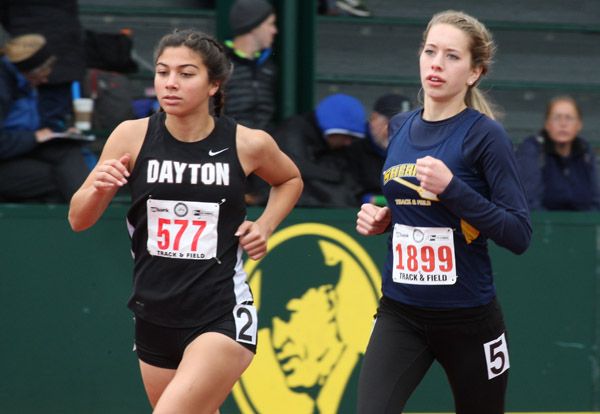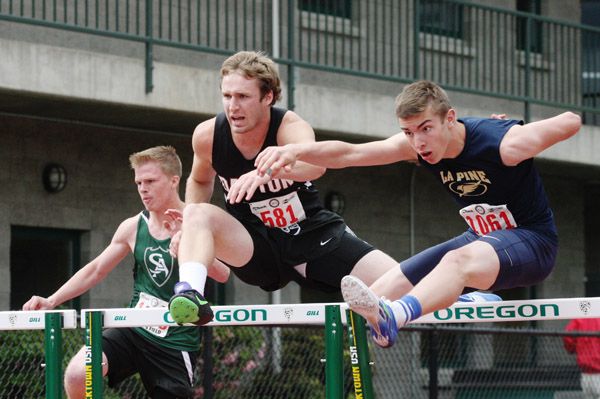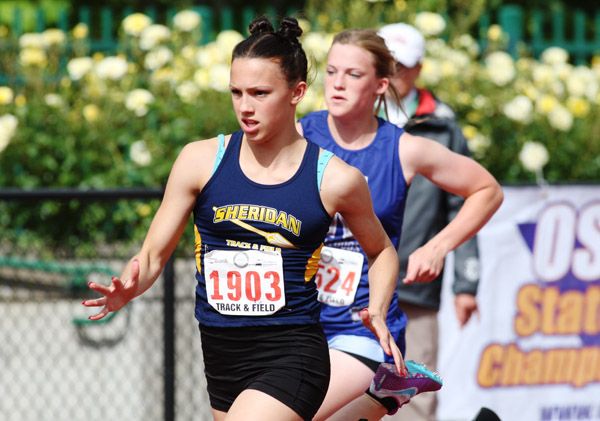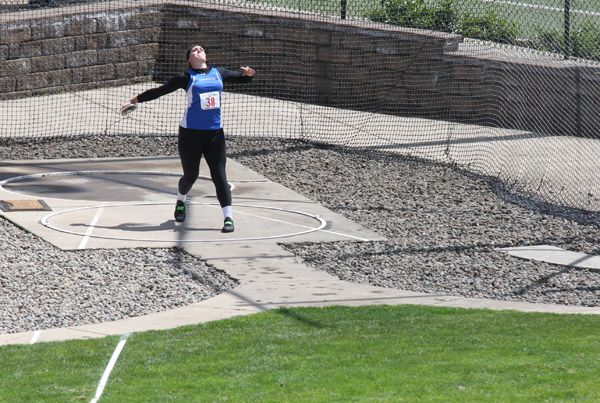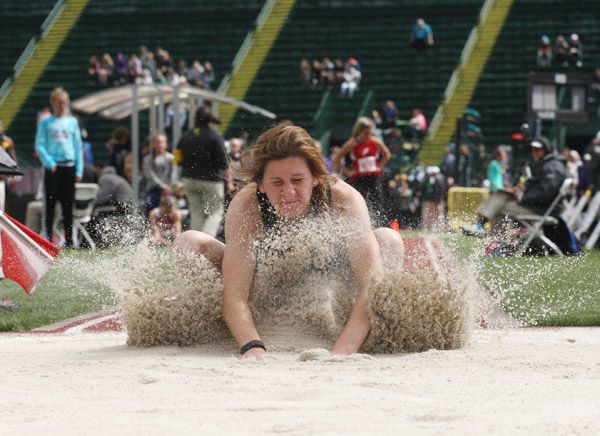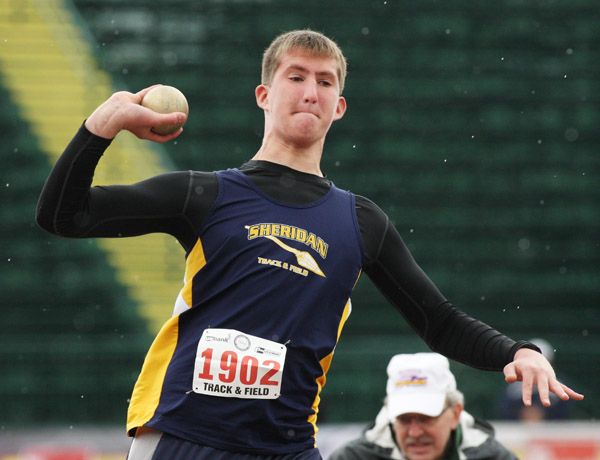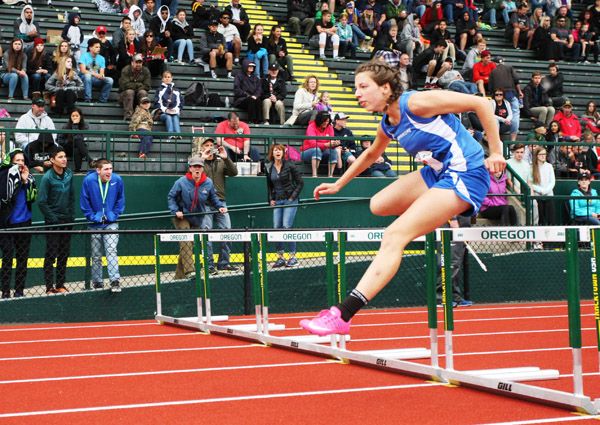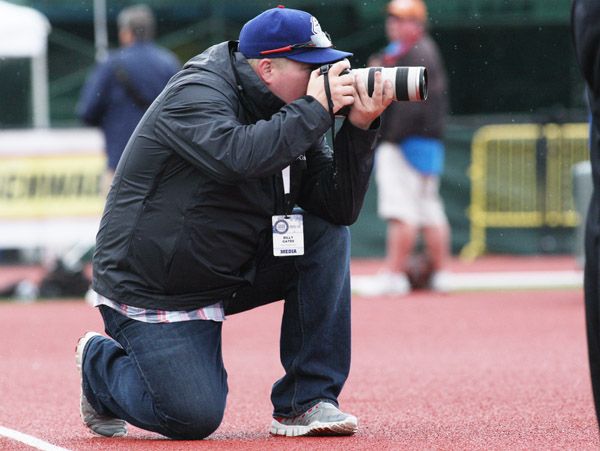 EUGENE -- In her decorated career, Amity senior Lindsay McShane has come to make individual titles at the OSAA Class 3A State Track and Field Championships look routine.
Kasey Anderson of Willamina made them historic in Thursday's competition at Hayward Field.
The Bulldogs senior cleared 5-foot-1 in the girls' high jump, becoming the first girl in the history of Willamina High School to win an individual state title. Anderson and Rainier junior Janni Kristensen both posted clearances of 5-1, with Anderson winning based on fewer misses.
Anderson has competed at the state track and field championships every year, claiming second place in the high jump during her sophomore year.
"This year I have been so consistent, getting 5 feet at every meet. I used to have ugly form, now I have perfect form. My improvement has definitely helped me this year at state," said Anderson.
Fellow Bulldog Taryn Hunt also joined Anderson at the state meet, running the girls' 100-meter race and finishing with a time of 13.18 seconds. Hunt qualified for the finals in the 100, and she will compete tomorrow.
McShane won her fifth individual state title in the 3A girls' discus throw, with a best mark of 140-8. The Oregon State signee added six team points with a third-place finish in the girls' javelin throw (125-4).
The 3A girls' shot put is tomorrow, and McShane is the reigning two-time state champion. Her personal best in the shot put is only nine inches off the state meet record of 44-10, and, with center stage at Hayward tomorrow, look for her to challenge that mark.
"I've definitely improved the most in shot put (over this past year), so I'm excited to see what I can put up tomorrow," said McShane.
Sophomore Amy Kraemer and senior Ibrahima Niakh were hurdler qualifiers for Amity, with Kraemer in the 3A girls' 100-meter and 300-meter races and Niakh in the 3A boys' 110-meter and 300-meter races. Kraemer excelled in the girls' 100-meter hurdle preliminary race, running 15.75 seconds, the fastest time of the day. Niakh cruised to a qualifying victory in the boys' 110-meter hurdles with a time of 15.46 seconds and recorded a boys' 300 hurdles time of 42.15 seconds.
Amity senior Meghan Drader took fourth place in the 3A girls' long jump as she recorded a jump of 15-3 1/2, just three inches off her personal best.
Sheridan senior Miguel Diaz De Leon gave the Spartans two points in the 3A boys' 3,000-meter final, clocking 9:32.62 for seventh place. Dayton junior Nancy Arroyo (11:46.38, personal best) and Sheridan junior Samantha Byington (11:48.28) finished seventh and eighth in the 3A girls' 3,000, respectively.
Sheridan's Ronni VanZant will compete in two finals tomorrow, as she finished in second place in both the girls' 100-meter race (12.82) as well as the girls' 200-meter race (26.29). Sophomore Brock Lux recorded a 35-foot, 7 1/4-inch mark in the 3A boys' shot put, finishing 12th.
Dayton's Sierra Bowlin recorded a mark of 14-2 1/4 in the 3A girls' long jump (12th). Senior Zach Spink ran a time of 16.26 seconds in the boys' 110-meter hurdles to finish fourth in the preliminary race and advanced to the final.
In Class 1A compeition, Perrydalewill be sending senior Taylor Price to the 1A girls' 100-meter hurdles final tomorrow, as she finished second in qualifying (17.34). Sarah Clark also competed for the Pirates at the state meet, as she ran in the 1A girls' 300-meter hurdles and took fourth place in the 1A girls' javelin with a throw of 114-6.
First events for schools in Class 4A-6A begin Friday at 9 a.m. Final events for Class 1A-3A athletes begin Friday at 3 p.m.