Bunny brings Easter treats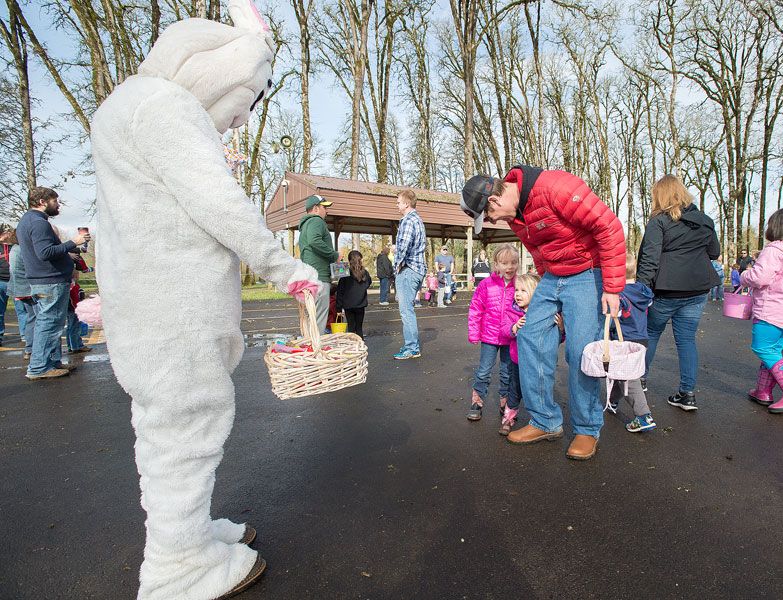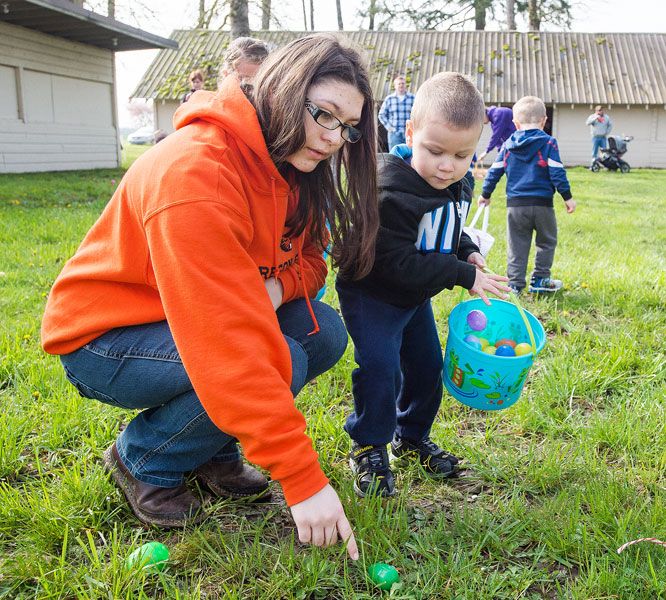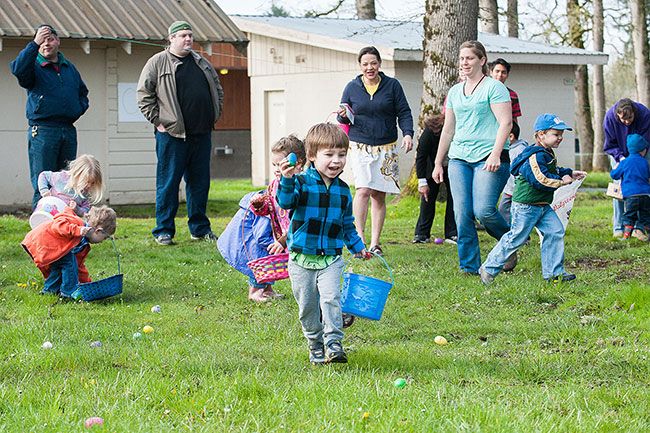 Children swarmed onto the damp grass in parks all over Yamhill County Saturday for Easter Egg hunts.
In Sheridan and Amity, McMinnville and Dayton, Carlton and Yamhill and Lafayette, they found plenty of goodies -- mostly in the form of colorful plastic eggs filled with candy. The Easter Bunny also left some special prize eggs, entitling finders to candy, toys and, in Amity, a chance to ride to school on a fire truck.
Firefighters in Amity and Carlton sponsored the local egg hunts, while other events were hosted by the McMinnville Lions Club, Sheridan Chamber of Commerce, Lafayette Community Church, Dayton FFA and Yamhill's Homesteaders 4-h Club.
At a few sites, the Easter Bunny stuck around to pose for photos and shake paws -- er, hands -- with excited youngsters. A few shied away, intimidated by his big ears, but found that he was really just a cuddly rabbit after all.