Warriors run away from Bulldogs in second half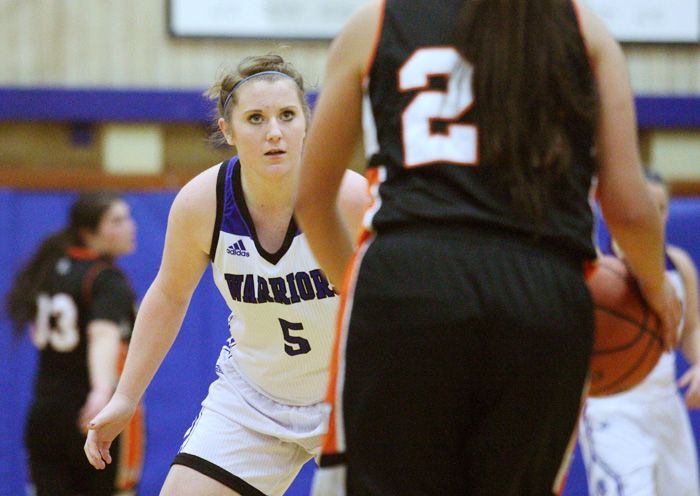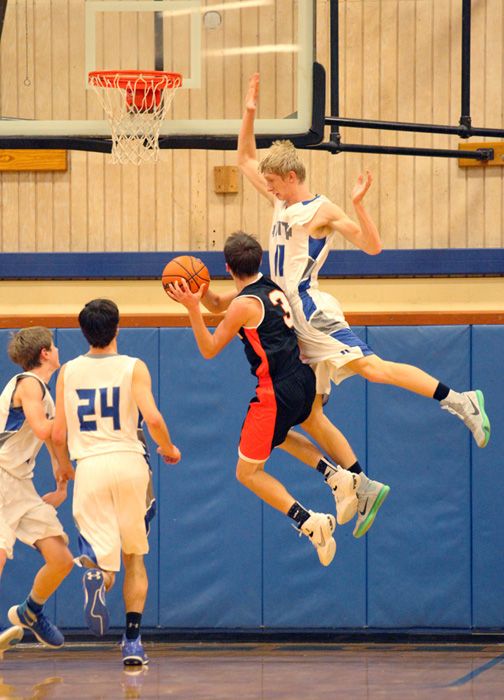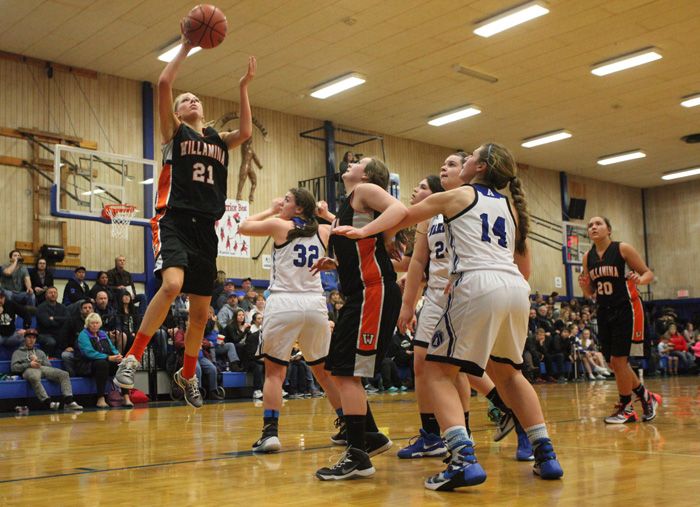 AMITY -- With his team leading 39-26 at the halftime break, Amity boys basketball head coach Justin Amaya had a problem.
His Warriors had executed well on offense, making 16 of 30 attempted field goals in the first 16 minutes, but the Bulldogs found holes in Amity's half-court trap and zone defenses. Amaya exhorted his team to maintain consistent pressure, and the Warriors responded in kind.
Amity limited Willamina to six points in the ensuing 14 minutes and an aggressive offensive performance resulted in a 77-42 victory for the Warriors Monday evening at Amity High School.
Amity senior Jamie Stull scored eight of his team-high 19 points in the third quarter, a period in which the Warriors (11-2, 2-1 Class 3A West Valley League) outscored the Bulldogs (7-6, 0-3 WVL) 19-4. Lance Nelson (14 points) and Colby Graham (10 points) joined Stull in double figures.
Willamina was led by junior guard A.J. Farmer, who went 3-of-7 from beyond the three-point line in a 12-point performance. Toby English scored all eight of his points in the game's final two minutes, while Haven Collins scored his six points in the game's first three minutes.
Amity hosts Horizon Christian of Tualatin Wednesday night at 7:30 p.m. before facing Taft Friday evening at 7 p.m. in Lincoln City. Willamina hosts Taft Wednesday at 7:30 p.m. and faces Dayton Friday at 7:30 p.m. in Dayton.
Girls basketball
Amity 61, Willamina 45
AMITY -- The Warriors held a 45-22 lead after three quarters in Monday night's Class 3A West Valley League contest, but the Bulldogs' last stand was enough to encourage fingers to tug on blue and white collars in discomfort.
Eleven points from Sydney France, a pair of three-pointers from Kylie Anderson and four points from Kasey Anderson pulled Willamina's deficit from the twenties into the low double digits, but Morgan Croxford and Amity kept the Bulldogs at bay to seal the victory.
Croxford scored the game's final six points to keep Willamina (7-6, 1-2 WVL) out of reach, finishing the evening with 11 points. Madelynn Krotzer led the Warriors (9-4, 2-1 WVL) with 16 points, including four points on a single fourth-quarter possession. Bulldogs coach Tom Anderson was whistled for a technical foul with 3:21 remaining in the game and Krotzer made one of two free throws; Amity controlled the ball afterward and weathered a missed three-pointer and a jump ball before Krotzer knocked down her third three-pointer of the game. (She left later in the fourth quarter with what was determined to be leg cramps.)
Maddie Worthington chipped in 10 points for Amity, which led 31-11 at the half. Lindsay McShane finished with eight points.
France led all scorers with 20 points on the evening, and Kasey and Kylie Anderson each scored eight points. Drea Grijalva scored seven points off the bench for Willamina.
The Warriors face Horizon Christian of Tualatin at home (Wednesday, 6 p.m.) and Taft in Lincoln City (Friday, 5:30 p.m.) in their next two contests. The Bulldogs host Taft Wednesday at 6 p.m. before a 6 p.m. Friday game at Dayton.