Sheridan man injured in fatal crash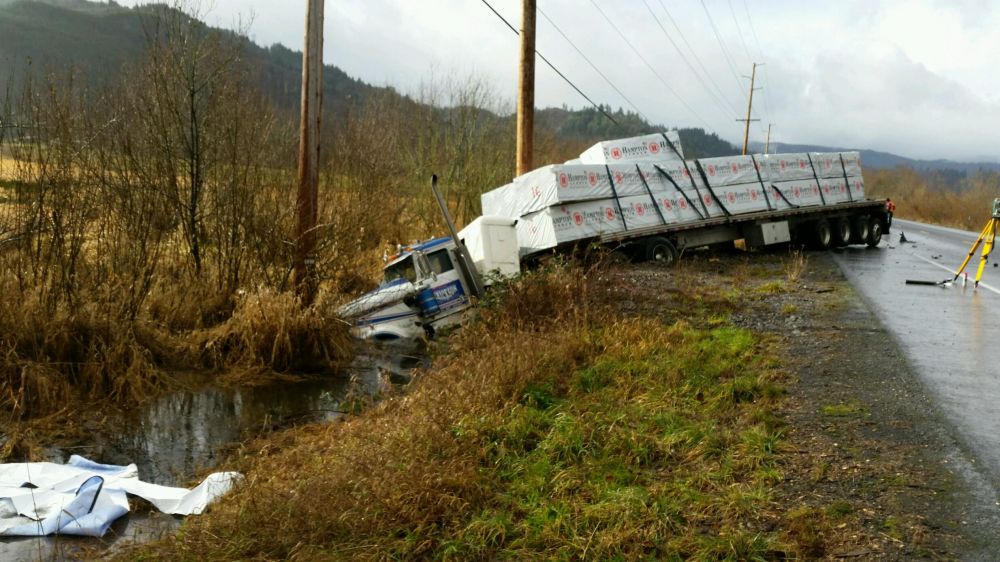 CLATSKANIE - A Warrenton woman was killed and a Sheridan man sustained minor injuries in a two-vehicle crash Wednesday morning west of Clatskanie on Highway 30.
The Oregon State Police gave this account:
About 8 a.m., a 2004 Pontiac sedan was traveling westbound on the highway when it crossed the center line and collided with a 1981 Kenworth tractor-trailer rig.
The Pontiac left the highway and became partially submerged in a water-filled ditch. The tractor, pulling a trailer loaded with lumber, also went into the ditch.
A passenger in the Pontiac, Zai G. Yang, 55, of Warrenton, was pronounced dead at the scene. The driver, Qiongfang Peng, 49, of Portland, was transported to Legacy Emanuel Hospital with minor injuries.
The driver of the big rig, Dennis R. Erickson, 37, of Sheridan, was treated at the scene for minor injuries.
A large diesel spill occurred and a crew responded for the clean-up.
OSP was assisted by the Oregon Department of Transportation, Columbia County Sheriff's Office and the Clatskanie Rural Fire District.