Betz reaches settlement with Newberg, will resign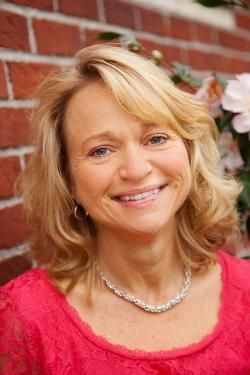 Embattled Newberg City Manager Jacuque Betz will resign from her position after she reached a settlement with the city.
Betz will receive six months' salary ($58,438.80) and six months of health care cost ($3,336.66) in severance in addition to a $35,000 lump sum from the city's insurance company. Betz will also agree not to sue the city upon her resignation.
Also as part of Betz's settlement, the city will continue its independent assessment of the department and will issue the complimentary performance review it was slated to approve the day it placed Betz on leave.
The Newberg City Council discussed the settlement agreement during a closed doors executive session prior to approving the deal.
ALSO: Reporter removed from executive session
The resignation follows a monthlong scandal engulfing City Hall after Betz placed Newberg Police Chief Brian Casey on leave pending an assessment of the department.
The chain of events began on Wednesday, July 15, when Betz placed Police Chief Brian Casey on paid administrative leave, pending completion of an outside assessment of department operations.
Betz's actions were the result of several complaints from 11 current and former officers who leveled numerous complaints against Casey and other unnamed officers in the department. Allegations included: Hostile work environment, verbal abuse, member not meeting firearms qualification requirements, excessive force, modification of a use of force report and modification of a shotgun for personal use.
On Sunday, July 19, District Attorney Brad Berry asked the Oregon State Police to conduct a criminal investigation into Betz's suspension of Casey, a lifelong Newberg resident and longtime Newberg chief. Meeting in special session the next morning, the council suspended Betz and named City Attorney Truman Stone, who had been assisting Betz with the police department probe, acting manager.
Within days, the council replaced Stone with Terry Mahr, who had previously served as city attorney for many years. Mahr moved almost immediately to reinstate Casey, and the council opted to replace the law enforcement expert initially assigned to conduct the police department assessment.
When Betz was subsequently cleared of any criminal misconduct, the council decided that scheduling issues would prevent it from considering her status before its next regular meeting of Aug. 17.
But late Monday evening, the document that triggered Berry's call for a criminal probe surfaced in the media. It was prepared by Capt. Jeff Kosmicki with the knowledge of his partner at the top of Casey's command team, Capt. Chris Bolek.
The Kosmicki report was based on four anonymous complaints he solicited from line officers. In the complaints, the officers cited locker room and stationhouse conversations indicating Betz may have engaged in an inappropriate relationship with Jeremy Fair, described by them as a "disgruntled officer."
According to the report, Fair may have consumed alcohol with Betz at her apartment one night several months ago, following a police ride-along, and he may have taken the opportunity to raise complaints with Betz instead of submitting them through the chain of command. They said the rumor at the station was Fair and Betz were having a relationship, and speculated that Betz might have placed Casey on leave to prevent him from "upholding standards and maintaining accountability concerning Officer Fair."
While it is remains unclear whether Fair and Betz did indeed have a relationship, or to what extent, duration and effect, Mahr acknowledged at the Wednesday morning press conference, "It is not in direct violation of any of our policies to have a relationship."
The report Kosmiciki compiled for Berry indicates some in the department were concerned that retired Department of Justice veteran Bill Carroll had been chosen by Betz to conduct the departmental assessment.
Betz consulted with Stone and the city's insurance carrier before selecting Carroll. But Kosmicki said his focus on alleged morale problems quickly came to rankle command and line officers.
Kosmicki said Carroll asked him if he was aware of any inappropriate activity going on in the department. He said he refused to answer that question, along with others Caroll posed, and Carroll responded by suggesting he was not being very cooperative, Kosmicki said.
Carroll was subsequently replaced by Portland labor lawyer Todd Lyon. Mahr explained that decision by saying, "There were some concerns about that person."