HONOR OUR VETERANS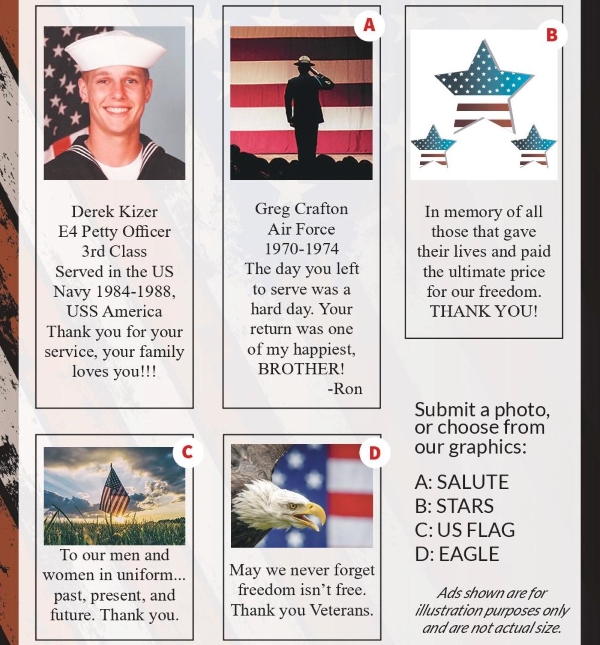 1) Send a special message with a FREE ad in the News-Register (25 word max)
2) Submit a photo or choose one of our graphics (see A-D options above).
Submission deadline is Monday, Nov. 8, at 11 a.m.
Feature page runs in the Tuesday, Nov. 9 issue.
For questions email classified@newsregister.com or call 503-472-5114.
Contact information provided below will only be used if we have a question about your submission.