Emma Jean Abderhalden 1932 - 2023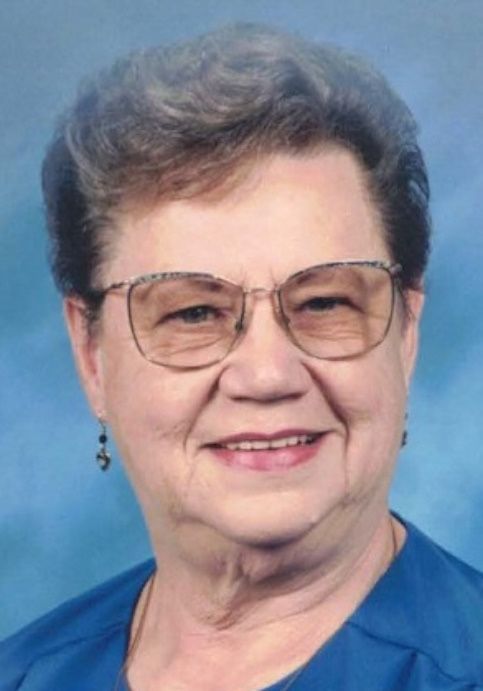 Emma Jean Abderhalden (Jean) passed away September 12, 2023. She was born July 5, 1932, in McMinnville, Oregon, to William and Lona (Blanchard) Rosenbalm. She was later joined by twin brothers, Floyd and Lloyd. Jean grew up in Sheridan, Oregon, and graduated from high school there in 1950. Around this time, she met Frank Abderhalden through a mutual friend. They fell in love and were married March 9, 1951, in Sheridan. This past March they celebrated their 72nd wedding anniversary. In April of 1952, they welcomed their daughter, Dona. In 1954, daughter Patti was born. Their son, David, joined the family in 1965.
The family lived near Sheridan for a few years before moving in 1958, to St. Paul, Oregon, where they began working a farm owned by Frank's parents. Jean was the quintessential farm wife. In her 40 years as a homemaker, Jean not only took care of the house, garden, and kids, she was also the chief truck driver during harvest. She had many interests that included sewing, knitting, crocheting, reading, pinochle, and bowling. She spent many years baking and decorating cakes for people who had heard of her skills. She was also known for her amazing Christmas boxes filled with homemade cookies and candies.
Jean was a talented pianist who began playing at a very young age. By the time she was 13, she and her brothers formed a band and began playing for dances in the Sheridan area, which they would do for the next 20 years.
Jean was a person of strong faith, and donated her time cooking for church functions and playing the piano at services. She was a kind and nurturing soul who always made time for others. She will be missed by many, most especially her family.
Jean is survived by her children, Dona Abderhalden (Paul Smith), Patti Raymond (Hank), and David Abderhalden (Nette); her grandchildren, Brian Raymond (Jacci), Alex Raymond (Amanda), Kelsey Abderhalden, and Peter Smith; and her six great-grandchildren. She was preceded in death by her husband, Frank Abderhalden; granddaughter, Emily Raymond; and brothers, Floyd Rosenbalm and Lloyd Rosenbalm.
Services will be held at 11 a.m. Saturday, September 23, 2023, at Northwest Christian Church. 2315 Villa Road, Newberg, Oregon. To leave condolences visit www.macyandson.com.