Colonel Benjamin Adam Bunn Jr., USA, Retired 1949 - 2023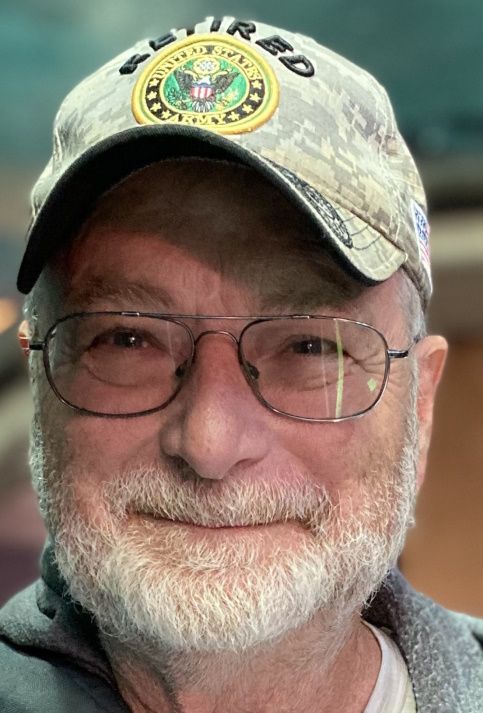 Benjamin Adam Bunn Jr. passed from this life at 2:54 a.m. (PST) on Wednesday, November 15, 2023. Ben was born June 21, 1949, to Ben and Viola Bunn, in McMinnville, Oregon. Growing up on the Bunn Family farm in Dayton fostered a lifelong love of nature and farming. Ben attended Lafayette Grade School, Dayton Grade School, and Dayton High School, where he graduated in 1967. He received a Bachelor of Arts in English from Northwest Nazarene College (NNC), Nampa, Idaho, in 1974.
While attending NNC , he met the love of his life, Jan Friberg. In April 1970, Ben enlisted with the Idaho National Guard, the first step toward a life-long career in the military. Ben and Jan married on June 27, 1970, in Bellevue, Washington. They resided in Idaho while finishing school, and later when Ben taught elementary school in Meridian.
In May 1980, Ben entered the Title 32 Active Guard Reserve Program (AGR). During his career, he served in the 1st, 2nd, and 3rd squadrons of the 116th Cavalry Regiment. He completed Basic Training at Fort Dix, New Jersey, Advanced Individual Training at Fort Knox, Kentucky, Officers Candidate and Basic Courses at Fort Knox, and Command and General Staff College at Fort Leavenworth, Kansas. During the course of his service, he trained overseas in Japan, South Korea and Germany. In November 1999, he was awarded the Oregon Distinguished Service Award for exceptional service, recognizing his exemplary performance and leadership, commitment to excellence, and professionalism. He served in positions of ever-increasing responsibility and difficulty, including Troop and Battalion Command, Brigade Logistics Officer, AGR Manager (both Army and Air Guard), Brigade Executive Officer, and his final assignment as the G-1 Military Personnel Officer for the State of Oregon. Ben retired from the U.S. Army with the rank of Colonel in January 2000.
After his retirement, Ben returned to his farming roots, assisting his parents on the Bunn Family farm, raising his own small herd of cattle, and later supporting his younger son with his farming efforts. Ben fulfilled his dream of raising a small herd of cattle. He was a shepherd, and his faith was evident in the way he cared for his family as well as the farm animals. He was known for talking to his cows and could easily lead them down the road while carrying a small bucket of feed. His voice calmed most any spirited animal on the farm.
Ben was an avid storyteller. He loved talking about growing up in rural Oregon, what he learned through his military career, and his love of food and cooking. He served as the Bunn Family chef, instilling his passion in many generations. Ben would come alive when he met new people or played games with his family. He was a world traveler with an adventurous spirit. As a lifelong educator, he thrived when exploring new places and sharing his life experiences with others. Those who knew him best said Ben was a very hard worker and that he could do or fix just about anything.
His family and faith were the key threads woven throughout his life. He believed God had blessed him with an amazing family, and he worked at building strong relationships with them. He shared his love of farming with his children, teaching them as they participated in 4-H and FFA. He loved being actively involved in the lives of his 10 grandchildren, playing games, drawing pictures, cooking together, and caring for the farm animals. He enjoyed many adventures with his family, which included visiting area aquariums and zoos, attending annual meetings at Wilco, relaxing at the coast, and playing together at Disneyland. He prided himself on raising independent thinkers and was always willing to share his wisdom when they reached out for advice or life support.
Ben is survived by his wife of 53 years, Janece "Jan" (Friberg) Bunn of Dayton; son, Shenandoah "Shane" Bunn (Jim) of Beaverton; daughter, Shanna Teeter (Mark) of Dayton; son, Ben Bunn III (Marla) of Dayton; daughter, Shelli Bunn-Petterson (Steen) of Nampa; daughter, Sharece Bunn of Eugene; 10 grandchildren; and siblings, Darlene Zickefoose (Charles), David Bunn (Muriel), Kathy Beckwith (Wayne), Stan Bunn, Jeanette Johnson (Denny), Marietta Thompson (Charles), Jim Bunn (Sonja), Tim Bunn (Melodee), and Tom Bunn (Lona). He was preceded in death by his parents, Ben and Viola (Fulgham) Bunn; in-laws, Raymond and Hazel (Bittleston) Friberg; sister, Sandra Elwell; brothers, Nicky and Mark; and daughter, Tami Lyn Bunn.
A celebration of his life will be held at 11 a.m. (PST) Saturday, November 25, 2023, at Church on the Hill, 700 N.W. Hill Rd., McMinnville, Oregon. Interment will be held at 2:30 p.m. (PST) Monday, November 27, 2023, at Willamette National Cemetery, 11800 S.E. Mt. Scott Blvd. Portland, Oregon. In lieu of flowers, memorial contributions can be made to Tunnel to Towers Foundation in care of Macy & Son, 135 N.E. Evans Street, McMinnville, Oregon, 97128. Fond memories and condolences can be shared at https://www.macyandson.com/obituaries/obituary-listings.