Michael C. Thornton 1968 - 2023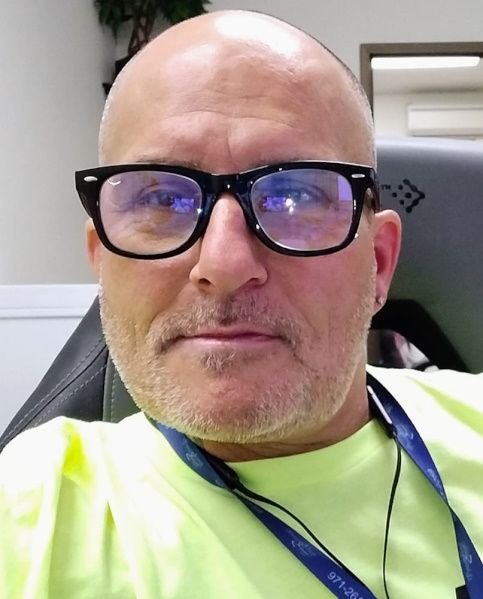 Michael (Mike) C. Thornton, of McMinnville, Oregon, passed away surrounded by his family and friends on October 12, 2023, after a heart attack. He was 54 years old.
Mike was born October 18, 1968, in Los Angeles, California. He was preceded in death by his mother, father, and sister.
Early in his life, he lost his left leg in a motor vehicle accident, but that never held him back from being an active and outgoing man. Michael's professional journey was marked by excellence and dedication. He worked tirelessly as the Executive Assistant to the CEO at Provoking Hope. His commitment to his work and his colleagues was unwavering, and he was highly respected for his leadership and expertise.
Beyond his professional life, Mike was a devoted father to his two children, Sam and Taven. He cherished every moment he spent with them. In his free time, Mike could be found with Taven at any number of sporting events.
One of Mike's passions was plants. Whether at work or at home, he was always surrounded by his beautiful plants, and routinely gave others advice on how to keep them healthy and thriving. Anyone who knew him knew about his "green thumb."
Michael is survived by his children, Sam Thornton and Taven Thornton, and his brother, Jason Fogue, all of whom he loved dearly.
A Celebration of Life will be held at 11 a.m. Saturday, November 11, 2023, in the Foundry at Church on the Hill in McMinnville. Michael deserves to be honored and celebrated for the remarkable man he was. Friends and family are invited to come pay their respects and share their memories.
Michael Thornton will forever be remembered for his kind heart, infectious laughter, and unwavering love for his family. His legacy will live on through the lives of those he touched, and the memories created. May his soul rest in eternal peace with his Savior.