Patricia Louise Smith 1936 - 2023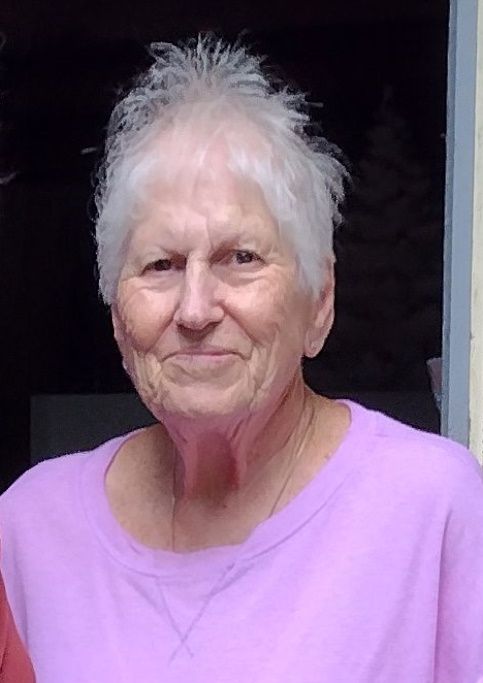 In Loving Memory of Patricia (Patti) Smith: A Life of Love, Laughter and Generosity

Patti, known for her unwavering love and kindness, left this world October 20, 2023, leaving behind a legacy that will be forever etched in the hearts of those she touched.
She was born in 1936 in Farmington, Missouri, and later relocated with her family to Southern California, where she met the love of her life, Dean. Together they started a family with two sons, Gregory and Michael. Their love and commitment to each other would span an incredible 63 years.

In 1969, they decided to embark on a new adventure and moved to Aloha, Oregon. Then in 1976, they found their forever home in the country hills of Yamhill, Oregon. Her parents, Mike and Lola Wapensky, moved with them, creating a close-knit family bond and memories that will last a lifetime.

After raising her boys, Patti embarked on a successful career, first working for Tektronix, and later at A-dec, where she she worked until retirement.

Patti was known for her boundless generosity and her warm embrace, and she made everyone feel at home, especially her grandchildren, Micholas (Amanda), Branden, and Trevor (Ashley), who carry with them cherished memories of their visits to Grammy's loving home. As a great-grandmother (GG), her joy multiplied with the arrival of great-granddaughters, Quoraline and Audrina. These precious girls were a source of immense joy and delight in Patti's life, and she treasured every moment spent with them.
Patti's sons, Gregory and Michael, and her daughter-in-law, Joyce, knew her as the best mother, always there with open arms and loving heart. Her sister, Bonnie, was not only her sibling but also her best friend, a bond that stood the test of time.

She was Aunt Patti to the families of brother-in-law, Bob (Jan); nieces, Kristi (Alan), and Kim; nephew, Kevin (Marianne); and niece, Jill (Brett) and family, and they all held a special place in her heart. Though her nephew Jeff is no longer with us, his memory lives on in the hearts of those who loved him, just as their Aunt Patti's memory will.

Patti's legacy extended beyond her family, as she forged strong connections with friends throughout her life. She relished the moments spent with her friends, gathering for breakfast and lunches whenever possible. Her warm and welcoming spirit made her a cherished companion to all who had the privilege of knowing her.

Patti's passing, though a sorrowful moment, is also a reminder of the enduring power of love and the warmth of a welcoming heart. She now reunites with her beloved husband, Dean, who passed away March 1, 2022, and their love story continues in eternity.

In her memory, a Celebration of Life will be held from 1 to 3 p.m. Sunday, November 19, at Golden Valley Brewery in McMinnville. All family and friends are welcome to join in remembering the beautiful life of Patti Smith, a woman whose love and generosity touched the hearts of many.