Fleeing motorcyclist injured in crash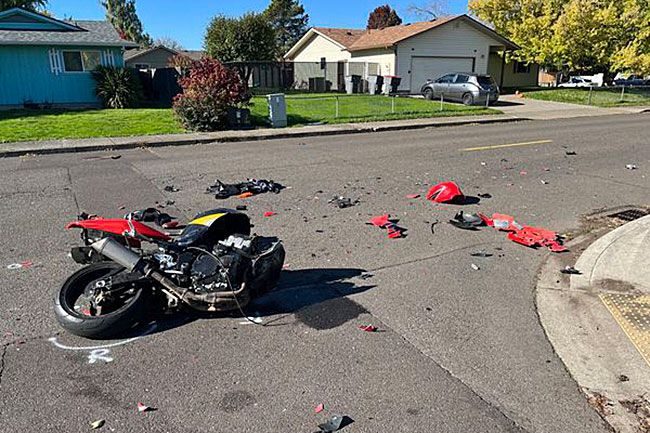 McMinnville Police gave this account of the incident that was reported about 10:30:
The officer attempted to stop the motorcycle in the area of Southwest Eckman and Apperson streets. The unidentified 27-year-old rider did not pull over and sped away, west on Apperson. She failed to yield for a stop sign at Agee Street and continued west on Apperson.
She entered the T-intersection at Cypress Lane at a high rate of speed, without stopping for a stop sign, and collided with the vehicle that was headed north on Cypress.
The motorcyclist sustained serious injuries and was transported by Life Flight helicopter to Salem Hospital.
There were three occupants in the vehicle. They were not identified. None of them sustained any injuries.
The Yamhill County Multi-Agency Traffic Team investigated the crash that blocked traffic in the area for about four hours.