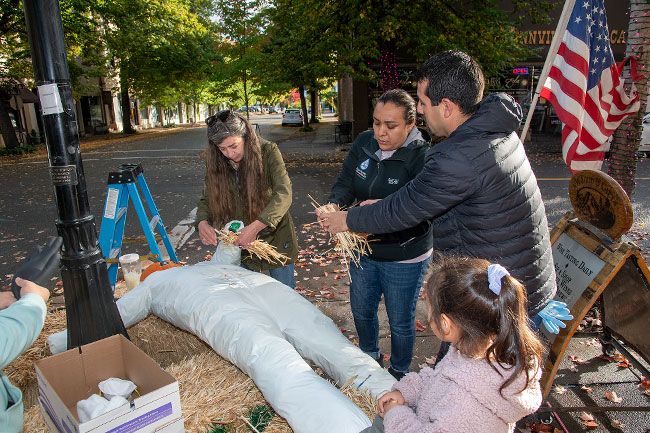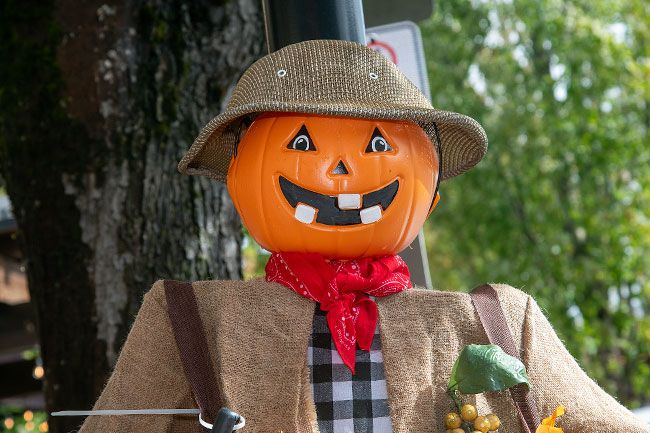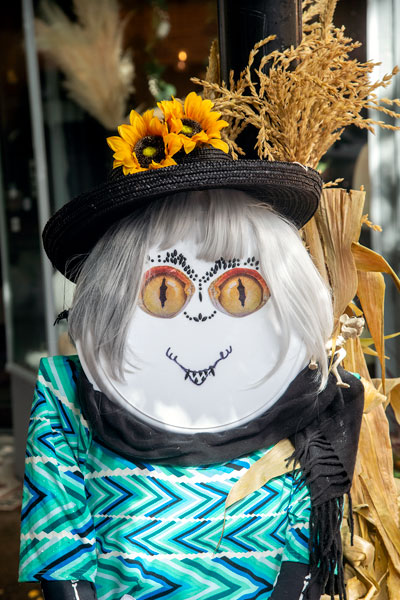 Scary – and funny – stuffed shirts
Scarecrows created by various businesses and groups are on display on Third Street in the McMinnville Downtown Association's annual Scarecrows on a Lamp Post event.
Fifteen entries are included this year.
In one, a pumpkin-headed, barrel-chested scarecrow shows off its skills at winemaking. Another features a woman with her skeletonized pet rat on her shoulder.
The Minions, a Jack-O'-Lantern wearing a COVID mask, witches and other scary and funny creatures also can be seen. Two Dogs Taphouse a block north at Fourth and Evans also has its two-headed dog on display.
Community members can vote for their favorite through Oct. 29 on the MDA website, downtownmcminnville.com. The winner will receive a prize.