Fundraiser planned for Amity cancer victim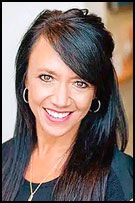 She currently is undergoing a 12-week treatment plan at the Envita Medical Center in Scottsdale, Arizona, that began immediately following her diagnosis.
The entire fundraising goal is $150,000. A GoFundMe has raised more than $40,000 of a goal of $50,000.
Keliiheleua, a mother of three, is employed at the Natural Family Health Clinic in Beaverton where her brother, Tyler, is the founder.
The Warrior Class of '88 is organizing the all-day fundraiser scheduled for Saturday, Oct. 28, at the school, 503 Oak Ave.
Registration is at 10 a.m. and the 5K run/walk starts at 11 a.m. The kids' fun dash happens at noon and from 1to 4 p.m. there will be carnival fun and games, a costume contest, haunted spaces, cake walk and more. From 2 to 5 p.m., a silent auction is planned, From 6 to 9:30 the meal of Hawaiian teriyaki chicken, macaroni salad and rice will be served, and there will be live music.
Attendees are encouraged to wear Halloween costumes.
Admission fees are $50 for the 5K run/walk, $10 for the kids' fun dash, $10 for the carnival, $20 for the meal and $20 to enjoy the band.
Additionally, donations can be made to the GoFundMe account at gofundme.com/f/help-marlo-kick-cancer. It is being organized by Joshua Keliiheleua and Heather Harris Keliiheleua.
For information, contact Lisa Boschee, 503-435-8591; Kelli Hansen, 971-241-9800; Debbie Lamme, 503-899-8087, or Kerri Stepisnik, 971-241-0088.
Lamme said volunteers are needed for the 5K run/walk, and anyone interested in helping with that event can call or text her with contact information.