Max Carl Clouse 1925 - 2023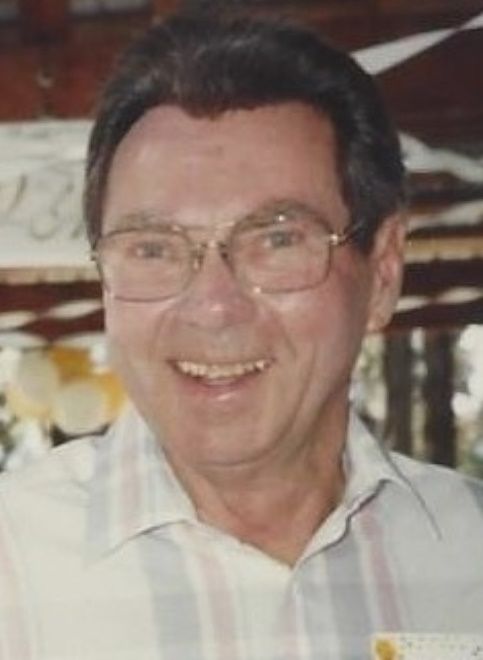 Max Carl Clouse was a Christian believer in the Lord Jesus Christ and has transitioned to his heavenly home. Max was diagnosed with Lewy body dementia and passed away September 23, 2023. He was 98 years old. Max was born August 14, 1925, to Chauncey Clayton Clouse and Myrtle Gertura Carl in South Bend, Indiana. Max was an only child and was fortunate enough to have two cousins, Bob and Don Carl, who lived two doors down from his home. He grew up with them, and they were like brothers. Max's father was a millwright and an excellent carpenter. He could build or fix anything and he passed that talent to Max. Max's mother was a homemaker.
At the time that he graduated from James Whitcomb Riley High School in Bend, Max knew he would be drafted into the Army. He wanted to be a torpedo man on a submarine, so he decided to enlist in the Navy. The Navy would take you if you were enrolled in a trade school, so his father helped him enroll in Tri-State College in Angola, Indiana, an engineering school. The Navy accepted him as an avionics electrician technician's mate third class. He spent three years in the Navy, assigned to the light cruiser, the USS Montpelier.
When discharged, he attended Tri-State College and obtained a degree in Mechanical Engineering. This led to employment with the Bendix Company, working on fuel system controls for jet engines.
He met his first wife, Bonnie Jean Bell, at Bendix Company. She worked there as a file clerk. They married in 1954. They had three children, two girls and a boy, Buffy Elayne Miller, Jeanne Ellen Skrocki, and Gregory Wayne Clouse, who later died at 19 years old. During their marriage, Bonnie returned to her love of the violin as a teacher and performer, which she still enjoys now.
After working at Bendix for 11 years, Max went on the General Electric payroll and spent the next 26 years traveling all over the country as a Senior Technical Representative. He worked on new military development flight test aircraft programs of military planes with GE engines in them. He worked on an assignment for two to three years and then would be transferred to a new location. One important project he worked on was the Navy F/A-18 Hornet, still used by the Blue Angels. The last project he worked on was the Stealth Fighter, doing test flights in the top secret "Area 51" in the Nevada desert. In his private life, Max owned and flew his own plane.
Max was kind to all and had a quick sense of humor. He always loved being outdoors. The family had a Shasta trailer and camped often when his children were young. Later in life, in his 50s, he began backpacking and developed a love of the Sierra Nevada Mountains in California. He introduced his children and some friends and co-workers to backpacking. Most of the homes he lived in had beautiful views across the countryside.
He married his second wife, Constance Carolyn Larson Miller, in 1985. Connie was a homemaker. When Max retired, they enjoyed traveling throughout the country in their RV. They built a log home in McMinnville, Oregon, and lived there for 15 years. They moved to Prineville for nine years and then returned to McMinnville and purchased a home at Rock of Ages. Connie passed away in May 2020.
Max is survived by his two daughters; four grandchildren; and two great-grandsons. He is also survived by Connie's five children and three grandchildren. To leave online condolences, please visit www.macyandson.com