David "Nels" Thompson 1942 - 2023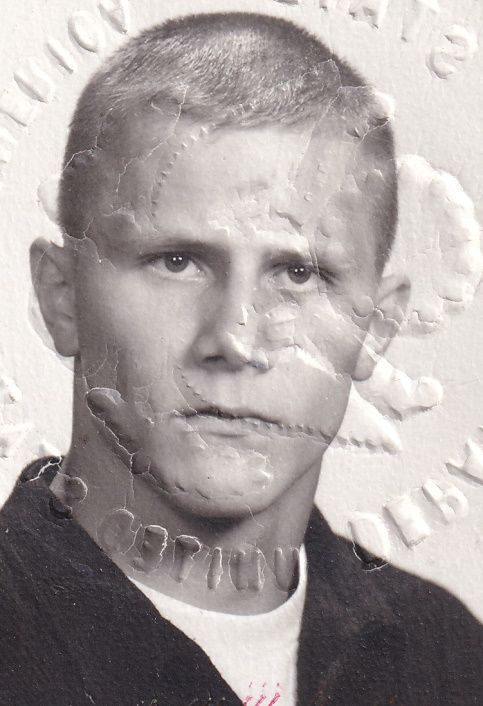 David "Nels" Thompson passed away this past September of heart failure exacerbated by COVID. However, it is his life that we honor here.

Nels was born in Denver, Colorado, to Helen and Joe Thompson. His father's preference was to give him the family name of Nels; his mother wanted to call him David; so they compromised and used David as his legal name. However, he continued to use Nels throughout his lifetime, and that tradition continued to be honored by the family and now is the middle name of a son, two grandsons, a great-grandson, and a nephew.

In 1946, Joe and Helen moved the family, including his sisters, Joan, Lola, and Janice, to Mapleton, Oregon, where Nels spent much of his childhood fishing Sweet Creek. He graduated from Mapleton High School, where he met the love of his life, Janet Holbrook. They were married over 60 years and had three children, Jon (wife Pam), Brian (wife Mary), and Tanya; seven grandchildren, Joe (wife Jennifer), Jake (wife Jirah), William (wife Kate), Kylie (husband Kevin), Alexis (husband Ryle), Bryson, and Payton; as well as seven great-grandchildren, Judge, Tana, Julian, Stella, Colby, Teagan, and Cameron.

Nels attended Oregon State University and received his Bachelor of Arts degree in English. He interviewed with the CIA before deciding on a career in education. He attended the University of Oregon, where he received his master's degree in education and eventually in administration. Nels worked off and on in the mill to put himself through college, joining his father and sons as three generations who spent time working in the timber industry.

In 1970, Nels moved his family to Culver, Oregon, where he taught school for the first seven years before accepting a position as principal until 1987. During that time, he also coached football and track and field. ln 1987, the Culver School District board of directors "very reluctantly accepted his resignation" so that he could take a similar position at Philomath High School to be closer to his family. He retired in 2002 after 32 years. He said at the time that he wasn't sure teaching was his goal when he chose the profession, but he found education made for quick days and was shocked at how much he enjoyed the kids. In 1995, he received the city of Corvallis' Martin Luther King Jr. award for his work with students, developing an anti-harassment program, and he won statewide awards for building programs that focused on business and vocational skills.

Nels, or "Coach," as he was affectionately called by many of his student athletes in Culver, touched literally thousands of lives as a teacher, coach, and principal. During the ensuing years, many of his students stayed in touch, and there are numerous stories of how he not only impacted their education but their entire lives. Many of his peers have reached out about his impact on their teaching careers with his practical advice, listening skills, and genuine concern for students.

He was very invested in his family and was never too busy to spend time reading or conversing with his grandchildren. He loved sports, coached his children in football and track, and spent his later years going to his grandchildren's sporting events. He spent his retirement doing what he loved most: cooking, gardening, attending plays at the Shakespeare Festival and, most of all, reading. He was an avid reader and read thousands of books over his lifetime, a love he passed on to each successive generation.

The photo used here was from his passport the summer prior to his senior year in high school when he toured Europe with the Boy Scouts. The picture is intended to give his past students an idea of how he himself looked as a student.

Nels requested to not have a service. ln lieu of flowers, the family has asked that anyone caring to remember Nels please send a donation to the Oregon Shakespeare Festival in Ashland, Oregon.