William Jones 1932 - 2023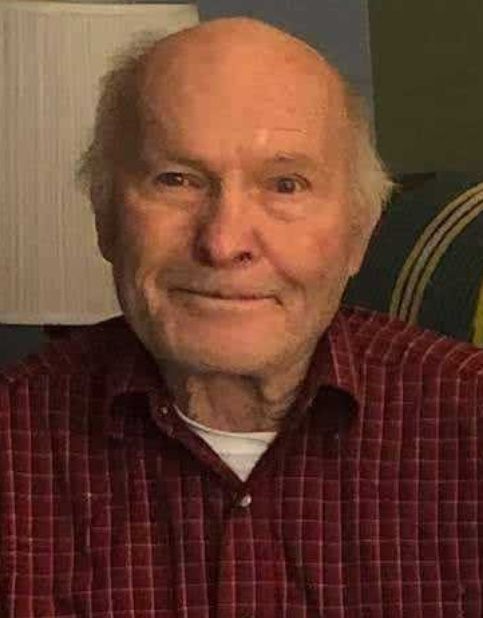 William Jones, of McMinnville, Oregon, died October 9, 2023. He was born October 13, 1932, in McMinnville. He grew up on a farm west of Amity with his parents, Russell and Harriet Jones, and siblings, attending Chicken Coop Grade School and graduating from Amity High School, where he showed sheep in FFA and played football, basketball and baseball. William married Pat Mason in 1956, and adopted two children, Del and Margaret. In 1976, William married Barbara Mode. In 1994, William and Terra Smith were married in Hawaii. William and Terra were able to travel and enjoy life together for several years.
William farmed west of Amity until retiring and moving to McMinnville. In his younger years, in addition to farming, you could find him hunting and fishing. William always had some "tall tales" to share with whomever he came in contact with!
Survivors include his son, Del (Wyoming); granddaughter, Kathy (Arkansas); stepsons, Jeff Mode (Sheridan), Jay Looman (McMinnville), and Gene Looman (Texas); plus additional grandchildren and great-grandchildren; and siblings, Janet Sadlack (Minnesota), Judy Snider (Salem), and Steve Jones (McMinnville). He was preceded in death by his parents; sisters, Phyllis and Deloris; daughter, Margaret; wives, Barbara and Terra; and stepson, John Mode.
Funeral services will be held at 2 p.m. Monday, October 16, at the Chapel of Macy & Son in McMinnville. Viewing will be held from noon to 3 p.m. Saturday, October 14. Interment will be at Evergreen Memorial Park.
In lieu of flowers, the family suggests donations to Brighton Hospice, 8050 S.W. Warm Springs Street, #205, Tualatin, Oregon 97062, or a charity of your choice. The family would like to thank Brighton Hospice, Pastor Bill Hering, and his special caregivers, Cindy and Jay, for the love and care extended to William prior to his death. To leave online condolences, visit www.macyandson.com.