Patricia Baker-Sevcik 1939 - 2023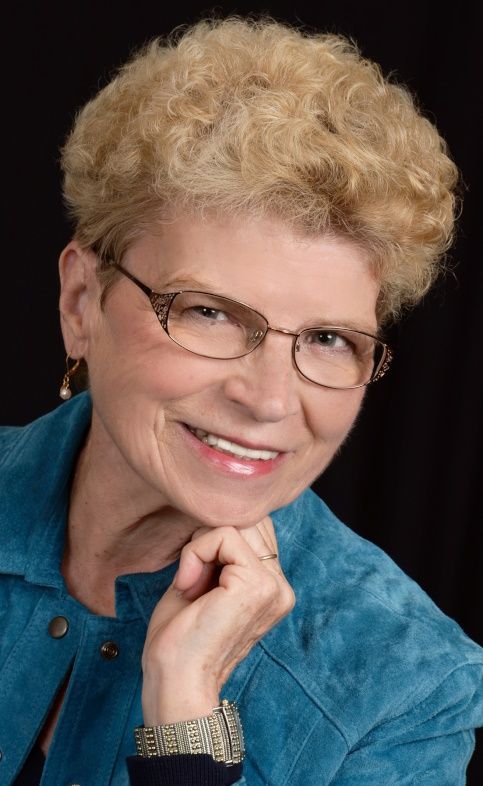 Patricia "Pat" Anne Laughlin Baker-Sevcik was born January 23, 1939, in Battleground, Washington, to parents, Doris Randall and Robert Laughlin. She passed away September 8, 2023.

Preceding her in death were her sister, Nancy Vaughan; brother, Bob Laughlin of Vancouver, Washington; daughter, Myriam Lanther Baker Motter of Conifer, Colorado; and stepson, Eric W Sevcik of Beaverton, Oregon.

She is survived by her husband, James "Jim" R Sevcik of McMinnville, Oregon; stepdaughter, Martha C Sevcik of Beaverton; grandson, Chase Baker; granddaughter-in-law, Rachelle Baker of Lakewood, Colorado; granddaughter, Roslyn Baker of Boulder, Colorado; nieces, Cindy, Laughlin of Scottsdale, Arizona, and Robin Koos of Albany, Oregon; and adopted son, William Alex Noland of San Francisco.

Pat's early years were on a dairy farm in Battleground. She was active in the Youth Group at the local church. She attended the Battleground High School, graduating in 1957.

Pat received an Associate of Arts degree in 1959 from Clark College in Vancouver, Washington She transferred to Willamette University in Salem, Oregon. Pat majored in Literature and English with plans to teach at the secondary level. Pat and George Franklin Baker married during their senior year at Willamette University. Their daughter, Myriam Baker, was born in Salem in 1962. Pat and George Baker divorced soon after, and Pat began her teaching career in Vernonia, Oregon, from 1961 to 1963.

Pat moved to Dallas, Oregon, teaching art at Dallas High School in 1963. She transferred over to her true love of Literature and English some years later, and she shared that love with many students throughout her career. Pat volunteered for a time with the Pentacle Theatre in Eola, Oregon. She was an active member of the Saint Anne's Society at the St. Philip Catholic Church in Dallas. She joined Beta Sigma Phi before 1967, and continued to be an active "sister" since. Pat was engaged in the "Hi-Q Academic Challenge" program for Dallas High School. She was enthusiastic when working with "at-risk students"; Pat enjoyed the challenge and loved the kids. While at Dallas High School, she continued to take ongoing graduate education courses at Western Oregon University in Monmouth, Oregon. Pat enjoyed a long career at Dallas High School until she retired in 1986.

In August of 1986, Pat and Jim Sevcik married in a casual backyard ceremony. They enjoyed their retirement years by frequently traveling to faraway lands, including Russia, Morocco and Australia. They enjoyed regular weekend getaways to the Oregon coast. Pat also took much delight in catering for a few years. They were together for 37 years.

Pat's friends and co-workers describe her as "wicked smart" with a clever sense of humor. She has always been an avid reader, known for recommending good books and passing on the love of reading. Dedicated to her chosen profession, Pat was always eager to volunteer at work and play. She will be forever remembered, and missed by her family, students and friends.

The funeral service is at 1 p.m. Saturday, October 14, at St. Philip Catholic Church in Dallas, Oregon, with a reception following the service. The casting ceremony will be held privately.