Steven David Druckenmiller 1950 - 2023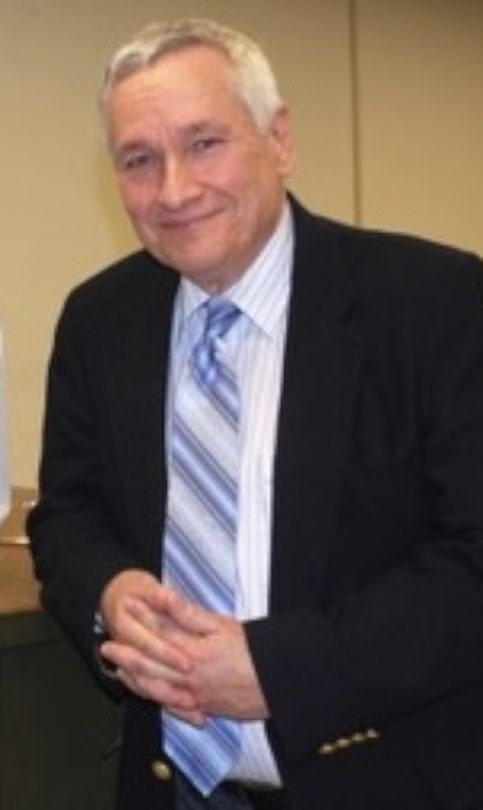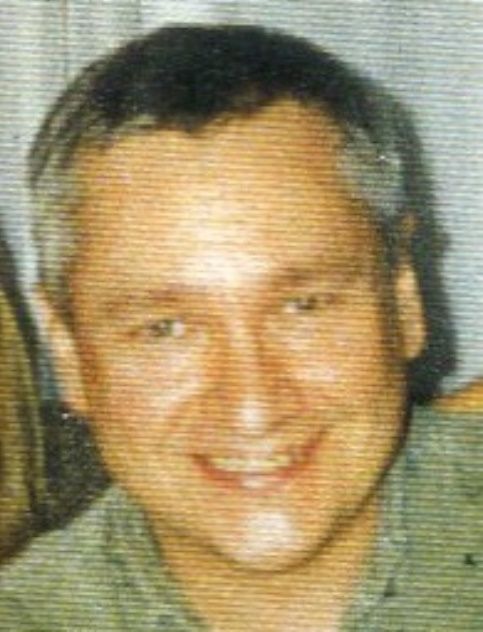 To the residents of Linn County, Oregon, Steve Druckenmiller was a dedicated public servant who, over nearly 40 years as County Clerk, refined vote-by-mail into an art form and was the trusted keeper of thousands of official records, from marriage certificates to property deeds.
To his fellow elected officials and department heads, he was a wise confidante, who kept a steady hand not only on the tiller of his office, but the operation and reputation of county government as a whole.
To his children and grandchildren, he was a dad and grandfather who, when he took off his sport coat and tie at the end of a work day, enjoyed singing, telling jokes and tossing a baseball around the backyard with them.
Steve, 73, died early Sunday, September 24, 2023, after a six-month battle with cancer.
As the second longest serving elected official in Linn County's history — 37 years as clerk and 44 years total — his ashes will lie in state on the second-floor rotunda of the Courthouse on Friday, October 27, and Saturday, October 28.
Born February 20, 1950, in Hollywood, California, Steve's family moved to the East Coast when he was young. He earned a bachelor's degree in government and a law degree from Suffolk University in Boston, Massachusetts. His first job in the courthouse was with the state courts, moving into the Clerk's Office in 1979.
Steve was a protégé of former County Clerk Del Riley, who pioneered vote-by-mail in Oregon. Steve constantly refined the system during his years in office and would gladly take anyone who had questions on a personal tour of his office, detailing every phase of the vote-by-mail process. He supported any measure that made it easier for people to register and vote while still maintaining the integrity of elections.
Former Secretary of State Phil Keisling said Steve reached out shortly after Keisling took office to "educate me" about the advantages of vote-by-mail, turning the skeptic Keisling into a supporter of the system.
In addition to his years in the Clerk's Office, Steve was appointed to the Board of Commissioners on an interim basis in 1982, vowing he would not seek the office on a full-time basis.
He was proud to have overseen 141 vote-by-mail and 28 poll elections during his career.
To those who worked with him, Steve was an intelligent, exacting man, to whom they would turn for sage advice. He was the long-term memory of the courthouse. They also enjoyed his sense of whimsy. He and an elected official from another county once reenacted a musical act from the popular comedic movie, "The Blues Brothers."
Upon learning of his passing, several newspaper reporters said he was their best resource for stories and the most knowledgeable elections official they ever worked with.
His private office was a bit of a political museum, filled with election signs, hundreds of campaign buttons and newspaper clippings.
Former Democrat-Herald executive editor Hasso Hering noted in his popular blog HH Today, "Druckenmiller was a soft-spoken guy. I often had to ask him to repeat what he just said. But there was nothing soft about his commitment to the public he served for so many years."
Linn County Commissioner Roger Nyquist said, "Steve loved the people of Linn County and was deeply honored that they entrusted him to conduct elections all of these years. It was a job he did flawlessly. Steve became the wise and reasonable person in the courthouse sought out by many for advice. I feel privileged to have been his friend, and I miss him."
"When Steve spoke, you listened," said Commissioner Will Tucker.
Steve's two grown children best remember him as the dad who loved holidays — especially Christmas — surprising people with special gifts and playing baseball.They enjoyed walking with him in parades, being with him when he judged the Mill City Mutt Show, visits to the Enchanted Forest and watching classic movies — especially the Marx Brothers' comedies.
He enjoyed studying American history and music, and he loved Jesus Christ. He also enjoyed spending time with his four grandchildren.
He was especially proud of his years of service to the citizens of Linn County and was always thankful they elected him to office 10 times.
"He was a very kind, loving, and generous father, who approached adversity with humor and courage," Peter Druckenmiller said. "He passed these traits on to both my sister and me, and we are undoubtedly better for it. We will truly miss him, and our family has been deeply moved and blessed by the support and love that those who knew my father have shared with us."
Long-time Chief Deputy Clerk Marcie Richey noted, "He was a fair and honorable man with a lot of kindness and love for the people of Linn County."
Steve is survived by his daughter, Jenny Druckenmiller, her husband, Maren Peasley, and their children, Steven, Wyatt, Gideon and Noryne of Moscow, Idaho; his son, John Peter Altgeld Druckenmiller, and his wife, Simonne, of McMinnville; and sisters, Jackie Kingsley of Corvallis and Joanie Korman of St. Louis, Missouri.
He was preceded in death by his parents, Lester and Olive Druckenmiller; and his brother, Lester "Charles" Druckenmiller. A celebration of Steve's life will be held at 1 p.m. Sunday, October 29, at the Linn County Fair and Expo Center.
In lieu of flowers, the family suggests donations be made to St. Jude Children's Research Hospital at https://raise.stjude.org/stevendruckenmiller. Online condolences may be posted at www.fisherfuneralhome.com.