Donna Edythe Geelan 1930 - 2023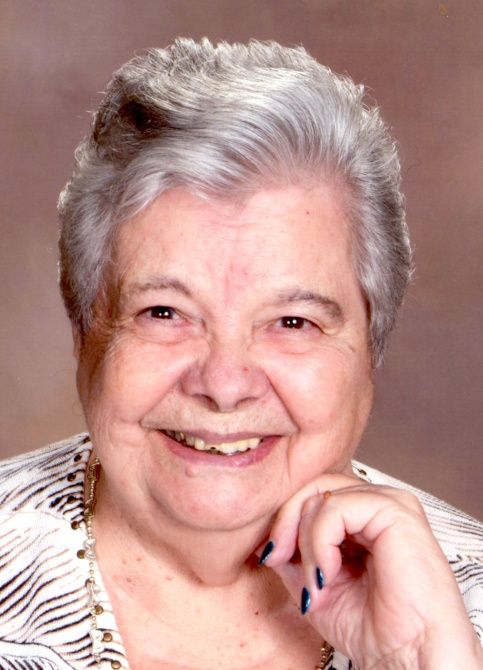 Our beloved mother, Donna Edythe Geelan, was called home to our Heavenly Father on Monday, August 28, 2023. She was born April 6, 1930, in Raymond, Washington, to Joseph and Theresa (Pinsker) Wagner. She was the eldest of four children, with three younger brothers. She began her childhood in Kelso, Washington, where her parents owned and operated a restaurant. She and her parents moved back to the family farm in Woodburn, Oregon, where Theresa, her mother, had grown up.
Donna attended Mount Angel Catholic School, from which she graduated in 1948, and where she met the love of her life, Harold Geelan, at a dance. They were married November 17, 1948, at St Mary Catholic Church in Mount Angel, Oregon.
In 1950, they purchased a 30-acre farm in Yamhill, Oregon, where they raised six children (two girls and four boys). They grew strawberries, fruit orchards, and wheat. Along with raising her children, Donna managed the farm while Harold worked a job with a company now known as "Wilco." He worked on the farm evenings and weekends. Donna later worked for Tektronix in the Beaverton and Wilsonville plants for 20 years before she retired. In retirement, she enjoyed having fun with her grandchildren, camping, fishing, gardening in her greenhouse, oil painting and volunteering time at Blanchet Farm and at St. John Catholic Church in Yamhill.
After her husband's death, she moved in 2013 to SpringRidge at Charbonneau retirement center in Wilsonville, Oregon, to be near her daughter, Janice.
She is survived by her six children, Patrick (Kathi), Janice (Corwin) Matthews, Rita (Ken) Tucker, Greg (Rhea), Jerry (Rena), and Robert (fiancée, Stephanie). She has 10 grandchildren; 17 great-grandchildren; and three great-great-grandchildren. She is also survived by her three brothers, Joe (Ida), David (Betty) and Michael (Donna); brother-in-law, Donald (Sue); and many nephews and nieces.
She was preceded in death by her husband, Harold; her parents, Joseph and Theresa Wagner; daughter-in-law, Pamula Geelan; and sisters-in-law, Judy Wagner and Mary Jane Beyer.
Donna was a fun-loving and caring person who had a unique and delightful sense of humor and wit that touched the lives of all who knew her.
A viewing will take place from 4 to 7 p.m. Wednesday, September 13, at the Chapel of Macy & Son Funeral Directors. Services will be held at St. John Catholic Church, with service time pending. Call Macy & Son for details. A celebration of life reception will follow from 1 to 4 p.m. at Abbey Road Farm, 10501 Abbey Rd., Carlton, OR.)
To leave condolences, please visit www.macyandson.com.