Kristen Colette Babineau 1969 - 2023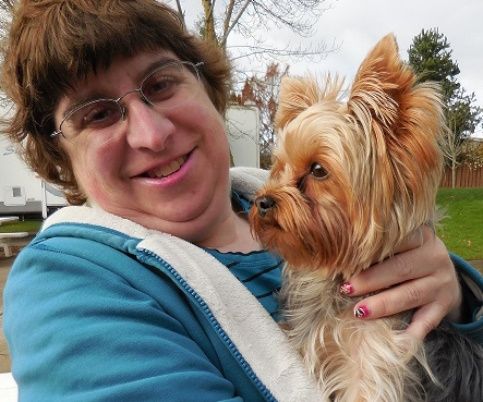 Kristen Colette Babineau, who passed away August 14, 2023, was born April 27, 1969, in Granada Hills, California, to Patricia Smith and the late Eugene Babineau. She grew up in Newberg, Oregon, and attended Newberg schools' special education classes where she graduated high school.
Through MV Advancements, formerly Mid-Valley Rehabilitation, she worked at Freelin-Wade, Serendipity, and A-dec. Kristen participated in Special Olympics, loved doing puzzles and bowling but, most of all, she loved people and dogs. Kristen was a ray of sunshine, her sweet spirit and beautiful smile touching everyone she met.
Kristen is survived by her mother, Patricia Smith; Patricia's partner, Michael Wilfing; and her sister, Mia Babineau. A celebration of life will be held in October.
Memorial donations can be made in Kristen's name to MV Advancements, PO Box 28, McMinnville, OR 97128, to support their work helping people with disabilities.
To leave online condolences, please visit www.macyandson.com.