Gene "Ace" Forman 1944 - 2023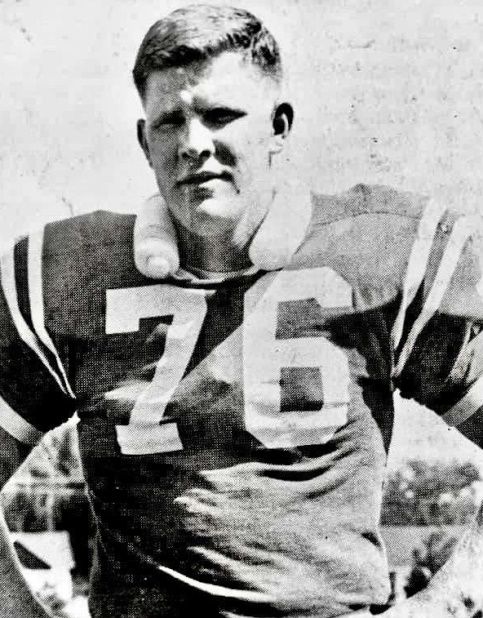 The amazing life of Gene "Ace" Forman, 79, ended August 20, 2023, in Salem, Oregon. His death was from a variety of health complications.
Born in North Bend, Oregon, Gene grew up in Toledo, Washington. He was a 1962 Toledo High School graduate. At Oregon's Linfield College, he earned B.S. (1967) and M.Ed. degrees (1968). For Toledo High, he starred in football, basketball, baseball and track. At Linfield, Gene was a 6-foot-5, 255-pound starting tackle (and punter) winning All-Northwest Conference and Little All-America football honors. In 1965, he was a starter on the Linfield Wildcats team which played for the NAIA national championship in Georgia
Scouts had their eyes on Gene. But, his dream of playing pro football ended at age 21 in an August 1965 McMinnville automobile accident, which paralyzed him from the waist down. He was in a wheelchair the rest of his life.
His career as a football coach and teacher was amazing and inspirational. He did not let his dream of coaching and teaching be sidelined by his disability. Gene's first teaching job was at Riddle High School in southern Oregon. He was head coach and led the Riddle football team for 19 years. Then, for 14 years he was head football coach of southern Oregon's Days Creek High School. His 1981 Riddle and 1996 Days Creek teams played for state championships.
Gene was a great person, a great coach and a positive role model. His players were taught valuable life lessons on perseverance, positive attitude, goal setting, tolerance and a strong work ethic. He loved his players and the players loved him.
"AC" was a nickname given to him by Linfield classmates who, like Gene, lived in the McMinnville Fire Department "fire hall." In return for room and board, those living there were volunteer firefighters. "AC" stood for Alley Cat. Many shortened AC to "Ace."
All are invited to a celebration of Gene's life. It will be held on the Linfield campus in McMinnville following the conclusion of the 1 p.m. Saturday, October 14, 2023, Homecoming football game.
Memorial donations to the Gene "Ace" Forman Fund are suggested. Donations may be made to Linfield University Advancement, 900 S.E. Baker St., McMinnville, OR 97128. If you have donation questions or questions about the celebration of life, please contact Bob Haack, Ace's Linfield teammate and friend, at hawkstein@aol.com, (503) 706-7060.
Read more about Gene: https://gene-ace-forman.blogspot.com