Dorothy Marie Laughlin Skuzeski 1928 - 2023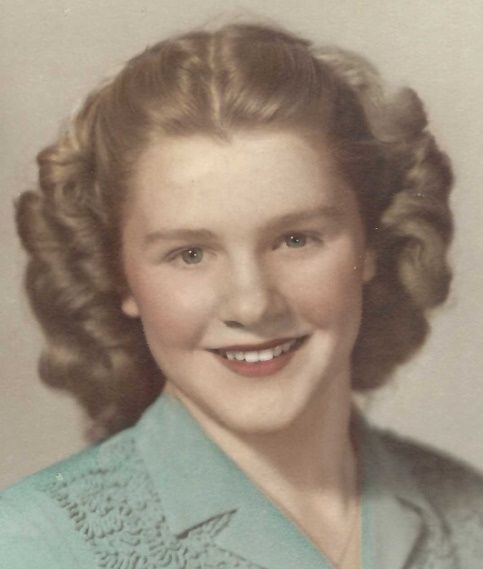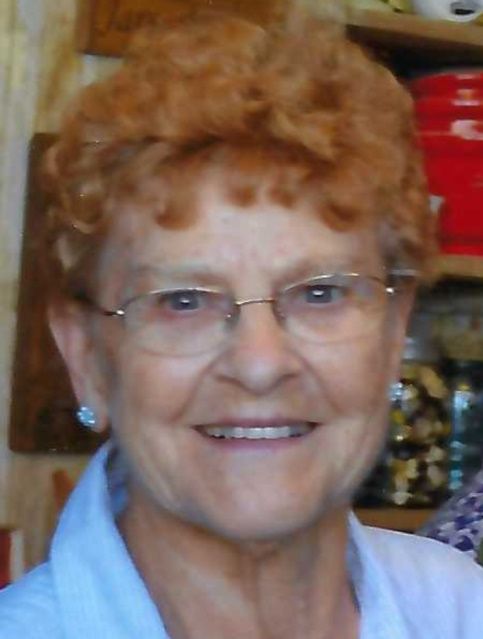 Our family's leader and matriarch, Dorothy Skuzeski, departed our world on July 13, 2023, at the age of 94 years, with children and grandchildren surrounding her in her home. Dorothy was born September 22, 1928, on the family farm, east of Yamhill, the oldest of five children raised by C.F. "Sport" and Carrie Laughlin. She attended school in Yamhill through the 12th grade and graduated from Yamhill Union High School in 1946. While in high school, Dorothy rose early to work in the family's dairy and then drove into town for school, consistent with the drive and work ethic she exuded throughout her lifetime.
Dorothy attended Oregon State College in the fall of 1946 and lived in a women's cooperative, the Jameson House. Unfortunately, she was homesick to the extent that some of her housemates were surprised to see her return for her sophomore year. Dorothy persevered; she played field hockey and graduated in the school of Home Economics in 1950 while serving as president of the Jameson House. While at Oregon State, Dorothy met her future husband, Walter Skuzeski, who considered himself lucky because she paid for coffee he could not afford on the GI Bill.
Dorothy and Walter married August 5, 1950, and moved back to the farm in Yamhill where Walt worked as a bookkeeper for CF Laughlin Logging and Dorothy taught Home Economics at Yamhill Carlton Union High School. Within two years, Dorothy became a stay-at-home mom, caring for Christine, James, and Timothy.
Dorothy balanced being a mother and a housekeeper as well as entrepreneur from the late '50s through the '80s. She was an integral part of S&S Vending, which Walt and Dorothy founded in 1961. She was one of the first S&S routemen, filling and servicing machines in industrial locations such as Stimson Lumber Co. and in schools throughout Yamhill and Washington counties. As the business expanded, Dorothy parlayed training in food handling to help manage S&S cafeterias at Intel Corporation. She loved the people that worked for S&S, including the "routemen" who spent most or all of their working lives at the company, and the kitchen crew.
Dorothy was a dedicated supporter of Oregon State football and basketball. She and Walt held season tickets for more than 30 years. They loved to travel with friends, including Ethan and Jean Dale, and with folks they met in the vending business. Dorothy was guided on an epic journey to England and Wales by Barbara Knighton, a dear friend and Jameson House mate. Dorothy and Walt completed numerous trips in their motorhome to visit family wherever they would be, meet up with Walt's brothers in Arizona, and visit Walt's hometown, Heppner, for the St. Patrick's Day celebration.
Dorothy was a talented seamstress and crafter and could paint and decorate beautifully. She achieved widespread acclaim, however, as a master cleaner and Bissell operator. Her niece and nephew, Kelly and Robert DeCrevel, worked and trained with Dorothy during their high school years, and they became close cleaning disciples. Dorothy would become deeply immersed while cleaning somewhere in the house and was unaware at times that visitors in the kitchen could hear her singing. That is, until she swung by the kitchen to discover their amusement.
Dorothy is survived by sister, Carolyn (Pete DeCrevel); brother, Charles E. Laughlin; son, James M. (Caroline Ludlow); son, Timothy R. (Susan Harmon); five grandchildren, BJ Avila, Jessica Lawson (Kevin Lawson), Walter Skuzeski, Carrie Skuzeski, Alexandria (Jeff Mullin); and two great-grandchildren, Christen and Emily Lawson. She was preceded in death by her mother and father; brother, William; sister, Elsie; husband, Walter; and daughter, Christine.
Dorothy valued many special friends, including Virginia Bansen, Dick Bernstein, Beverly Brawand, Richard Christie, Mark Pendergrass, church-partner, Karen Sellars, and St. John's Parish, to name a few. She was especially close to grandson and caregiver, Walter Skuzeski.
Mass and Celebration of Life will be held at 11 a.m. Saturday, September 9, at St. John Catholic Church in Yamhill. This will be preceded by the recitation of the Rosary at 10:30 a.m.
Contributions may be made in Dorothy's memory to the C.F. Laughlin Scholarship Fund at Yamhill-Carlton High School. To leave condolences, please visit www.macyandson.com