'Red flag' raised as temps hit triple digits; cooling shelters open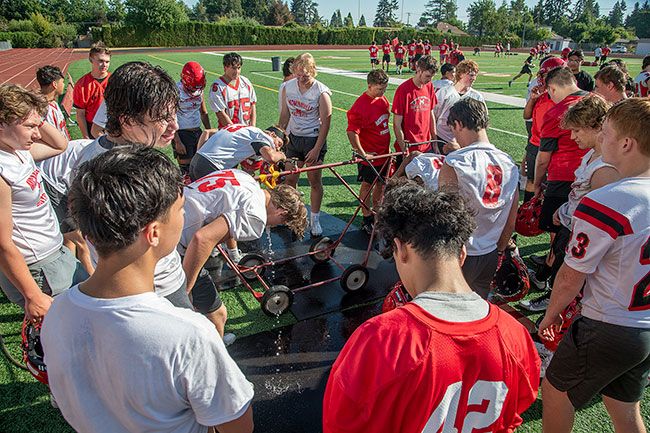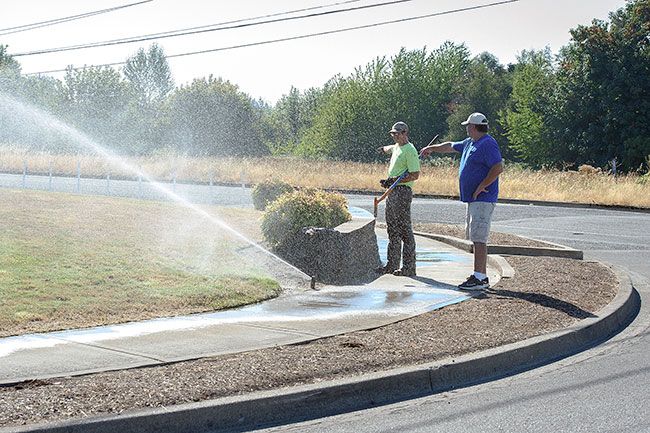 All outdoor burning is banned under the warning, along with warming and camp fires, barbecuing with briquettes near grass or flammable surfaces and other fire activities, according to McMinnville Fire District Operations Chief Amy Hanifan.
The warnings are typically set for a short period and updated through weather monitoring, Hanifan said.
The department sees an increase in responses to heat-related illnesses when the temperature tops 100 degrees, so residents should do what they can to stay cool, Hanifan said.
"Stay hydrated, check on elderly neighbors, just try to stay indoors and stay cool," she said.
According to the state Department of Environmental Quality's air quality monitoring station in McMinnville, local air quality is in the fair-to-moderate range.
The station, installed in the fall of 2022, tracks pollen and pollutants in the air.
The device sends reports to the DEQ website, aqi.oregon.gov, which shows an air quality map that can be viewed by anyone. Click on the McMinnville dot, No. 37, for updated information.
With a weather forecast of 102 degrees today and close to 100 Wednesday, some businesses are adjusting hours or taking other steps to avoid the hottest part of the day, late afternoon.
The McMinnville Farmers Market, for instance, will be open from 11 a.m. to 3 p.m. Thursday. Normally, it closes at 5 p.m.
In addition, cooling shelters are open around Yamhill County, according to Encompass Yamhill.
Cooling shelters in McMinnville include the McMinnville Baptist Church, 125 S.E. Cowls St., open today and Wednesday; Yamhill County Gospel Rescue Mission, 1234 N.E. 14th St., open from noon to 8 p.m. through Friday; and the McMinnville Public Library, 10 a.m. to 7 p.m. today and Wednesday, 10 a.m. to 6 p.m. Thursday and Friday and noon to 5 p.m. Saturday and Sunday.
Shelters in Newberg include Northwest Christian Church, 2315 N. Villa Road, noon to 6 p.m. today and Wednesday; Newberg Youth Outreach, 719 E. First St., noon to 9 p.m. through Friday, and the Second Street Drop-in Center, 504 E. First St., 10 a.m. to noon weekdays; and the Newberg Public Library during open hours.
In Sheridan, the public library is open from 10 a.m. to 6 p.m.
Willamina Public Library also is open for cooling from 11 a.m. to 4 p.m. today, and 11 a.m. to 5 p.m. Wednesday and Thursday.