Stacy Ward (Bowman) 1973 - 2023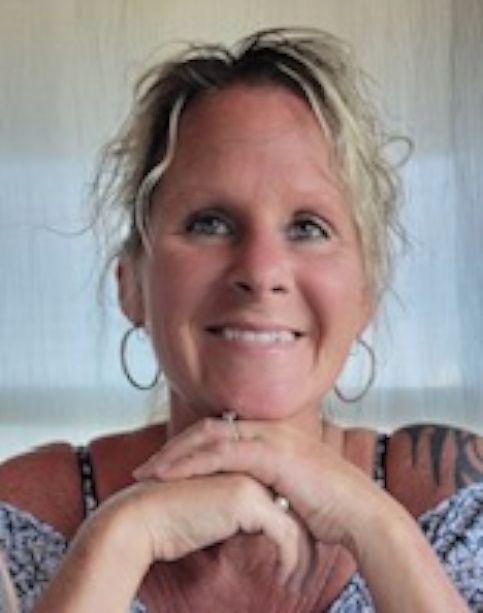 Stacy Ward (Bowman) was born June 5, 1973, in Coos Bay, Oregon, a member of the Coquille Indian Tribe. She learned many talents, including swimming, singing, and playing the piano. In 1980, she moved to McMinnville, Oregon, when her father, Alfie Roma Bowman (2004), relocated for his job. Stacy attended McMinnville High School, where she was a swimmer, a beast of a water polo player, ran track, and was a member of the Twilighters. Stacy married Stephen Ward on July 26, 1993. They were blessed with two boys, Jayden and Kasen. Together they enjoyed tribal trips to central Oregon, days at the kart track, and time on the water. Stacy was a loyal employee at Willamette Valley Medical Center and was the supervisor for the ENT office.
Stacy, a non-smoker, was diagnosed with non-small cell adenocarcinoma cancer in January of 2023. She fought so hard and accepted any treatments that were available for just one more quality day.
Stacy loved the beach, the sun, her animals, and being on or next to the water any chance she got. Most of all, she loved her family.
Family to her was everything; she was known as Momma Stace. She cared for everyone with such finesse that you didn't even realize what she was doing. She never complained or asked for help; she just got it done. Stacy was a fantastic cook. We will miss her giant spreads on holidays, motocross, NASCAR, and football days. She had a way to bring everyone together for a good time. The door was always open, and she always had enough for whoever would stop by.
Although we will miss her immensely, she was an inspiration to all, and will never be forgotten. We are all so grateful she is no longer in pain.
We would like to thank the HR Hoover Cancer Center, and the doctors and staff who cared for her. You all did an amazing job. We would like to thank our family and friends who reached out, donated, made meals, and brought flowers showing your love and support for Stacy, so we could have time with her. She was in the comfort of her home, her happy place, surrounded by family, when she crossed over.
Stacy is survived by her husband, Stephen Ward; sons, Jayden (Kerry) and Kasen (Danielle); mother, Brenda Bowman; mother-in-law, Janice Ward, (Steve Ward 2023); sister, Amber Bowman; brother-in-law, James Ward (Katie); many nieces, nephews, great-nieces and nephews; dog, Lola; and granddog, Milo.
A celebration of life will take place at 11 a.m. Saturday, August 19, at 2700 Pinehurst Drive, McMinnville. To leave condolences, visit www.macyandson.com.