Mac's Chitty ties for 68th at nationals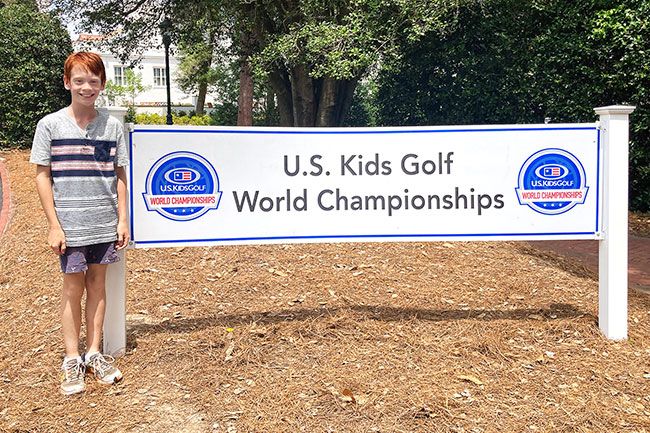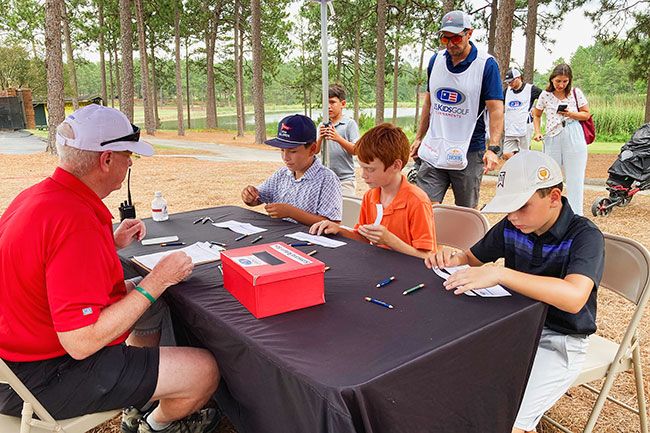 When one door closes, another opens. For Alexander Chitty, the new pathway led him to the sport of golf.
Chitty, 10, of McMinnville, recently competed at the US Kids Golf World Championships in Pinehurst, North Carolina, where he finished tied for 68th in the 10-year-old age classification at +12. The first two days shot Chitty shoot 77 and 77, and then really dialed in on the third day of the tournament to shoot a 74.
Going into the first day of the tournament, there were definitely nerves.
"I was pretty nervous," Chitty said, "I was also excited."
On the first day at Legacy Links Golf Course, Chitty started the front nine strong. He finished with a 37 after nine holes but shot 40 on the back nine after a pair of birdies on 14 and 16, bogeys on 12 and 15, and a double bogey on 17.
Day two of the tournament saw Chitty head over to Quail Ridge Golf Course where he again shot 77 after 18 holes. While Chitty avoided any double bogeys, he only nabbed one birdie on the day to counteract six bogeys.
The third day on the tournament was by far his strongest, finishing the day with a 74. According to Chitty, his comfort on Quail Ridge grew as the tournament progressed.
"I had played the course the day before and then the practice round," Chitty said. "So I knew the course a bit better and just knew where to hit it."
Chitty wound up in 68th place, tied with 10 other 10-year-olds after his strong closing day.
When sports were shuttered in the spring of 2020 due to the COVID-19 outbreak, Chitty was unable to play soccer. According to his mother Christine Bader, it was a moment of panic. The logical option to continue participating in sports, as well as one of the only options, was golf.
"I took him to the Bayou (Golf Course), the public par-three course, and he loved it and he really took to it," Bader said. "I would not have thought that I would raise a little golfer."
Chitty really took to it. According to Bader, Chitty began studying the game and became a young talent. He became good enough that he qualified for the Kids Golf World Championships in the summer of 2022 after shooting under two-under-par at Emerald Valley Golf Club and one-under at Glendoveer.
While he has traveled around Oregon to play golf and made an excursion up to Chambers Bay Golf Course in University Place, Washington to play in the US Kids Washington State Invitational, the trip to North Carolina was the farthest he's traveled to compete to date.
While he was there he made friends with other golfers, including Cade Kershaw from Northfield, Minnesota; he participated in the parade of nations where international golfers and golfers from the various United States. He encouraged people who want to try golf to do so.
"Well, golf is super versatile and you can meet a lot of nice kids like I did in the tournament," Chitty said.
"I just think it's not like other sports where you just have to whack it. Well, you have to, but with a lot of precision. And so, yeah, I don't know. It's fun."