Ellen Marie Whitehead 1940 - 2023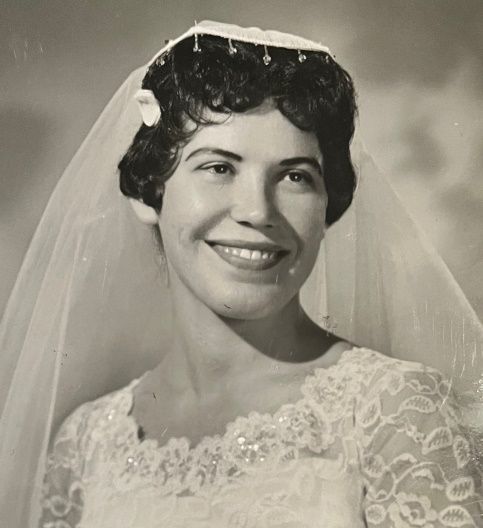 Ellen Marie Katherine (Lenhardt) Whitehead passed away July 31, 2023, at the age of 82. Ellen was born November 22, 1940, to John Lenhardt Jr. and Rose (Madler) Lenhardt.

Ellen was born in New England, North Dakota. Her family moved to Tigard, Oregon, while Ellen was young. She graduated from the all-girls private school, St. Mary of the Valley Academy in Beaverton, Oregon, (now known as Valley Catholic School).

Ellen was the third child in the family of six children: Albert, Rosalie, Ellen, William, Kenneth, and Richard.

Ellen married Floyd Whitehead, known to most people as "Butch," in 1965. She had three sons: Gordon, Robert, and John. She was preceded in death by her husband, Butch; two of her sons, Robert and John; and a grandson, Stephen. She is survived by her oldest son, Gordon (and his wife, Diane).

Ellen had eight grandchildren: Christopher Whitehead (Trina), Stephen Whitehead, Rebecca Whitehead, Michelle Hansen (Randall), Michael Whitehead (Phoxay), Nicholas Whitehead (Kathryn), Rachel Mauerman (Evan), and Joshua Whitehead (Tessa). She leaves behind 16 great-grandchildren: Teagin Whitehead, Jackson Whitehead, Nathan Whitehead, Marie Hansen, Stephen Whitehead, Bennett Hansen, Clara Whitehead, Norah Whitehead, Ranee Hansen, Rayna Page, Jacob Whitehead, Bonnie Hansen, Finn Whitehead, Evelyn Whitehead, Calvin Mauerman, and Savannah Whitehead.

Ellen lived most of her adult life in Dayton, Oregon, where she was a faithful supporter of high school athletics and community events. She loved the town of Dayton and the people in it. She especially loved the members of her morning coffee group, all of whom treated her with great kindness and love. In May of 2023, Ellen moved to Utah, where she spent her remaining days near grandchildren and great-grandchildren.

Raised on a farm, Ellen was known to be a hard worker and accustomed to sacrifice. She made life better for those around her, especially her children, grandchildren, and great-grandchildren.

In her early married years, she worked for local farmers, canneries, and processing plants to supplement the family income. In 1976, she took her talents to Oregon Mutual Insurance Company, where she made many friends. After a long career of service, she retired.

Ellen struggled all her life with vision difficulties, and later in life advanced macular degeneration overcame her vision, and she was almost completely blind. She did not let that slow her down. She could be seen walking the streets of Dayton twice a day, using her cane to guide her, having memorized every sidewalk crack or bump on her various routes.

Ellen was a special woman who sacrificed to help her sons in any way possible. She was a dedicated grandmother who saved all year long to help make birthdays and holidays special for her family. She worked hard to be at every event her children, grandchildren, and great-grandchildren had that she could possibly attend.

Ellen learned to play the guitar later in life and enjoyed performing and singing in a local Dayton band that performed regularly at senior centers and assisted living homes throughout the Yamhill Valley in Oregon.
Funeral services will be held Monday, August 7, 2023: 8:00am PST/9:00am MST viewing and a 9:00am PST/10:00am MST service at the Grove Creek 4th Ward Meetinghouse, 942 North 500 East, Pleasant Grove, UT.
Funeral services will be streamed by Olpin Family Mortuary https://olpinmortuary.com/obituaries/.

Interment will be at the Pleasant Grove Cemetery, 500 North 100 West (southwest section) following the services.