Joana Frances Spilker 1926 - 2023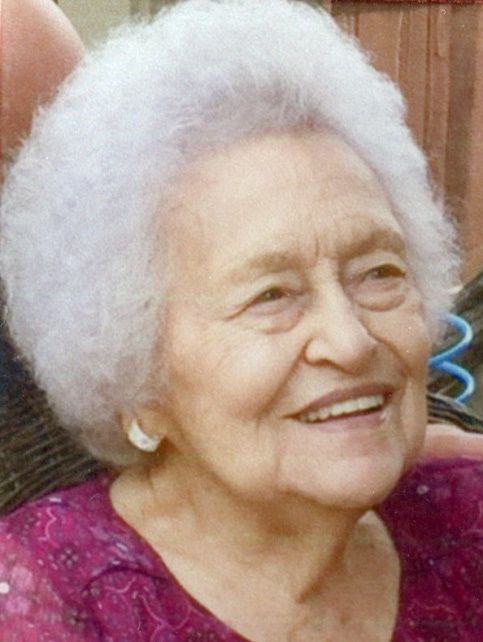 Joana Frances Spilker, a resident of McMinnville, Oregon, and former longtime resident of La Grande, Oregon, died Saturday, July 29, 2023, at Vineyard Heights Assisted Living in McMinnville. She was 97 years old.
Joana was born February 15, 1926, in Oakesdale, Washington, the daughter of Joseph and Edith (Talley) Mills. She spent her childhood and attended school in Oakesdale, graduating from high school there in 1944. On March 13, 1944, she married Don Dailey in Colfax, Washington. The couple had three children.
The couple resided in the Palouse, Washington, area, where they operated his family's farm for a period of time. They then moved to Moscow, Idaho. In addition to being a homemaker and raising her family, she also managed a Millinery Department at the local David's Department Store. The couple later divorced.
On November 8, 1966, she was united in marriage to Glenn Spilker in Moscow. Shortly thereafter, the couple moved to La Grande, where they resided until his death in 2013. While living in La Grande, Joana worked as a department manager for the Keith O'Brien Department Store. After her retirement, she embarked on a new career, becoming the "Quick Fixing Lady." She prepared food from various recipes in her mobile kitchen, giving out samples, recipes and selling products in the local supermarkets. She had a remarkable talent for instantly connecting with the customers. During the years, she enjoyed traveling to be with her family, gardening, sewing, and was an excellent cook. Joana loved the Lord and was involved in various ministries while living there.
After the death of her husband, she longed to be closer to family. She sold her home that she had lived in for almost 50 years and moved to Milwaukie, Oregon, to be near her oldest daughter. Later, she moved to McMinnville to be close to her second daughter, where she has since resided.
Joana was adored by her family and loved by anyone who had the chance to meet her. She simply oozed with kindness, love and joyfulness. She will be missed by so many. Her family was truly her most cherished possession.
Mrs. Spilker is survived by her three children, Sandra Hudson of Portland, Linda (Jim) Mix of McMinnville, and Frank (Lea) Dailey of Bend. She also leaves eight grandchildren; 14 great-grandchildren; and two great-great-grandchildren. She was preceded in death by her two husbands; parents; a sister, Virginia Frazier; and by a great-grandson, Glenn Scott.
She will be laid to rest at Grandview Cemetery in La Grande, next to her late husband, in a private ceremony. A celebration of life will be held this fall in McMinnville.
The family extends a special word of appreciation to the loving care provided to Joana from both the staffs of Vineyard Heights Assisted Living and Brighton Hospice.
Macy & Son Funeral Home in McMinnville is in charge of the arrangements.