Ernestine Huntley Watson 1924 - 2023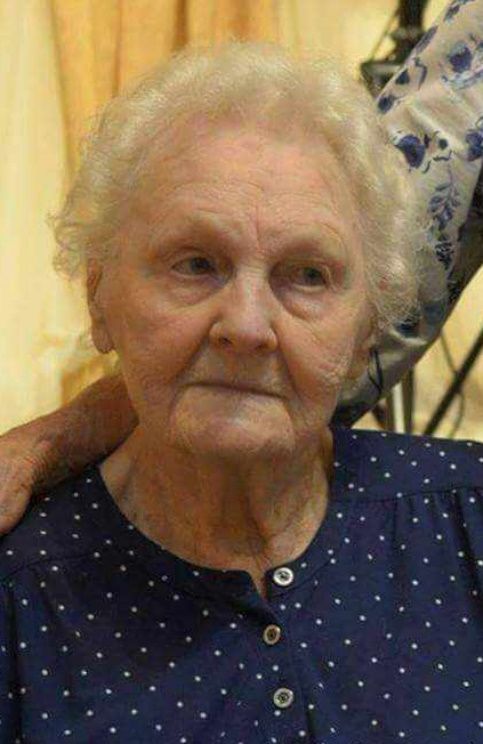 Ernestine Huntley Watson was born March 30, 1924, in Pike, Oregon, to Neva (Farrier) and Ernest Huntley, joining her sister, Luella. When she was a baby, the family moved to Sheridan, Oregon, where her parents bought a merchandise store which later became known as Huntley Cash Grocery. Ernestine graduated from Sheridan High School in 1941, and attended Oregon State College for one year. That summer she worked at Crater Lake Lodge, which closed due to WWII. She then went to Bremerton, Washington, to work in the Navy Yard as a blueprint operator.
On New Year's Eve 1942, while waiting for a bus after work, she met her future husband, Archie. Six weeks later, on February 22, 1943, she and Archie married before he was shipped out on the battleship USS Tennessee. After WWII ended, they lived in Indio, California, before moving to Sheridan. In 1950, they moved to Willits, California, until 1967, when they moved back to Sheridan. After suffering an industrial accident in 1963 and spending much time in the hospital in Willits, she helped organize and was a charter member of the hospital volunteer guild. After returning to Sheridan, they bought two apartment buildings, and she operated a tropical fish store and a handcrafted shop. She also organized and became a charter member of the McMinnville Hospital Auxiliary. When Archie retired, they became snowbirds and traveled all over the USA for 10 years.
She was preceded in death by her husband, Archie; her parents, Neva and Ernie Huntley; sister, Luella Daniels; brothers, Arnold and Ralph Huntley; and son-in-law, Rick Olson. She is survived by her sister, Lorraine Arndt; daughters, Frann Olson and Barbara Bucknell; and son, Marty Watson; as well as five grandchildren; eight great-grandchildren; and six great-great-grandchildren.
Graveside services will be held at noon Thursday, July 13, at Green Crest Cemetery. Viewing will take place from 4 to 7 p.m. the day prior, July 12, at the Chapel of Macy & Son.
In lieu of flowers, donations to Sheridan Museum of History or McMinnville Hospital Auxiliary are welcome. To leave online condolences, visit www.macyandson.com.